February 05, 2014
Merck: 2014 is the year of the rebuild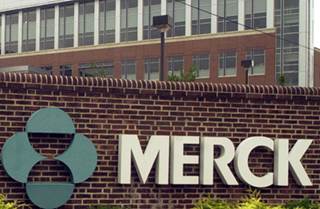 Merck's fourth-quarter and year-end news: we're continuing to plow ahead, and are nearing the end of the downturn. The company posted $11.3 billion in sales for the quarter, down 4% from the same period a year before, and $44 billion in sales for the year, a 7% drop compared with 2012.
Market-leading DPP-4 diabetes medication Januvia lost some steam, with sales falling 1% in the quarter, 2% for the year. Singulair sales sank 38% during the quarter to $298 million, compared to $480 million in Q4 2012, and yearly totals for the asthma medication plummeted 69%, to almost $1.2 billion, compared to $3.8 billion in 2012. Singulair's patent lapsed in 2012.
Executives did not categorize the year as a turbulent one but noted that the reorg, which included not just a narrower focus, but cuts to R&D and SG&A costs, are about positioning the company for growth beginning in 2015.
Key to the company's next phase are efforts such as its immuno-oncology program, highlighted by the compound MK3475. The company is looking at this breakthrough drug for melanoma and has teamed up with Amgen, Pfizer and Incyte to explore possibilities that could help the company maximize its intellectual property.
R&D chief Roger Perlmutter noted that immuno-oncology collaboration makes real-world, clinical sense. "The history of cancer therapy is that over time, oncologists seek to employ combinations to get better risk/benefit ratios," he said. He added that even though companies would like to own both parts of a combination drug, "you can't expect to discover everything yourself."
The company is also expanding its in-house oncology expertise, but Merck is not stocking up on cancer sales reps. EVP Adam Schechter said that although the company has made significant cuts in its US field force, "we think we are the right size now."
Executives would not be pinned down on the company's future in terms of mergers, acquisitions, swaps or sales. CEO Kenneth Frazier said Merck likes its animal health and consumer businesses but would not say if they would part ways. However, he did not dismiss the possibility.
"We have to look at where our capital should go from an allocation standpoint," the CEO said, and noted recent moves to shrug off businesses that do not feed the company's core needs, such as its ophthalmology division. "We're not just looking at animal health and consumer," he added.
Merck also said it has not given up on anti-muscle relaxant suggamadex, sleep drug suvorexant or osteoporosis drug odanacatib. The FDA turned away suggamadex and suvorexant last year, but executives expect to have approval-friendly data—such as lower-dosing information for suvorexant—in the regulator's hands this year.
Odanacatib's status is to be determined: Perlmutter said an independent data monitoring committee halted testing because of "overwhelming efficacy" of the benefit/risk profile, "so we know that—based on their analysis—we know unambiguously that there is treatment effect," but he could not say if Merck will be ready to put it up for regulatory scrutiny this year.
The company expects the diabetes business will continued to be battered, but perhaps a bit less. "It looks like the decline has stabilized. The question is, "Can we get this to turn around?'" Schechter said, referring to US Januvia sales. The company expects additional pressure to come from Japan, which implements a uniform DDP-4 price cut this quarter. Merck is also expecting Germany to trim Januvia's price tag as well, but anticipates overall growth in that territory.
Scroll down to see the next article