June 09, 2014
Merck buying Idenix in $4B bid for HCV market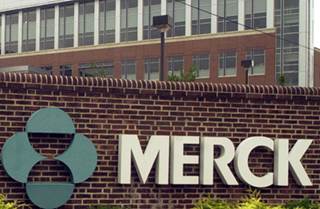 Despite a volatile political environment and the historic launch of Gilead's hep. C drug Sovaldi under way, Merck pulled the trigger today on a $3.9-billion acquisition of Idenix Pharmaceuticals, which holds a number of significant HCV assets. The deal is expected to close in the third quarter of 2014.
The Cambridge, MA-based drugmaker has a considerable patent pool of valuable "nucs," or nucleotide inhibitors, akin to Sovaldi (sofosbuvir).
Merck hopes to combine one of these nucs—IDX21437—with its own all-oral regimen consisting of NS5A drug MK-8742 and protease inhibitor MK-5172 to form a one-pill, once-per-day regimen that can span all genotypes and stages of liver damage among the HCV population. The company says it also plans to initiate Phase-II studies of IDX21437 with other Merck compounds.
ISI Group analyst Mark Schoenebaum wrote in an investor note this morning that "Merck has already shown very good data (> 90% cure rates) in that PI+NS5A combination, after 12 weeks of therapy in G1 [genotype 1] patients."
The FDA awarded Breakthrough Therapy designation for MK-5172 + MK-8742 last year.
Merck wasn't the only suitor for Idenix, according to Credit Suisse analyst Vamil Divan, who cited CNBC. "The process was very competitive, as J&J, Bristol-Myers Squibb and AbbVie had looked at Idenix, suggesting that leading players in the HCV space see the value of nuc-based combination therapies that could result in ultra-short treatment durations.
"The launch of nuc-based combinations with high efficacy, good safety, and shorter durations could make Gilead's Sovaldi-based regimens' benefits less differentiated in the eyes of physicians," Divan added.
Merck is looking to create a "one-size-fits-all regime that offers efficacy, safety and convenience," noted a company slide deck explaining the deal. The drugmaker estimated the HCV market will exceed $20 billion by 2018, based on research from EvalutePharma.
Leerink analyst Seamus Fernandez wrote that there's room for another entrant in the category, despite Sovaldi's rapid uptake: "Clinical optimization of HCV regimens continues and development remains very competitive across AbbVie, Gilead, J&J, and Merck."
"Merck believes strongly that it has one of the best PI/NS5A combinations in development, as evidenced by its Breakthrough Therapy designation," Fernandez wrote.
Referring to Idenix's and Merck's ongoing patent and legal disputes with Gilead, the analyst added, "We believe the combined portfolio could enhance Merck's efforts to pursue remedies from Gilead going forward and allow Merck to capture royalties on sales of sofosbuvir [Sovaldi]."
Scroll down to see the next article