February 13, 2014
Merck latest rival in race to copy Lantus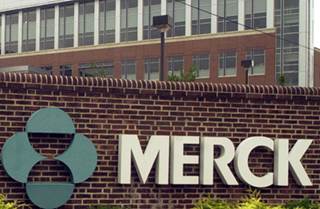 Merck announced this week that it has entered into an agreement to collaborate on the development and commercialization of MK-1293, an insulin glargine candidate and biosimilar with its Samsung and Biogen Idec joint venture, Samsung Bioepis. The announcement also shared that the drug will soon enter Phase-III trials.
The technology outfit and Merck announced a biosimilar agreement last year. In that release, Merck said it would be responsible for commercialization of products while clinical development and manufacturing would be under Samsung's supervision.
This week's announcement suggests a more collaborative arrangement between the two, with Merck possibly retaining a part in the clinical development of the follow-on biologic, code-named MK-1293.
Merck is not alone in advancing an insulin glargine copy cat. Eli Lilly and Boehringer Ingelheim are also working toward bringing a biosimilar of Sanofi's blockbuster Lantus basal insulin to market. The brand, which is the Paris-based drugmaker's lead drug, has seen double-digit growth for 12 consecutive quarters, bringing in $7.8 billion in global sales for 2013.
Bernstein analysts shared that they "currently model 'generic' erosion of Lantus" by mid-year 2016 and that, "this erosion could accelerate more quickly now that a second player is likely to enter in the 2016 time-frame," reported news service Reuters.
After announcing on December 20 that FDA had accepted Lilly and BI's NDA for their Lantus biosimilar—dubbed LY2963016—the diabetes duo was quickly rebuffed by Sanofi with a federal lawsuit. Sanofi alleged that four of its patents for Lantus were infringed upon by Eli Lilly. Under the Hatch-Waxman act, that gives Lantus a 30 month minimum of breathing room, and if the suit drags on, it could potentially last until the summer of 2016.
Merck's diabetes franchise, which consists of Januvia/Janumet, reported combined worldwide sales of $5.8 billion in 2013, an increase of 2% from 2012.
Scroll down to see the next article