September 01, 2009
Merck launches online video with Project Runway HIV spokesman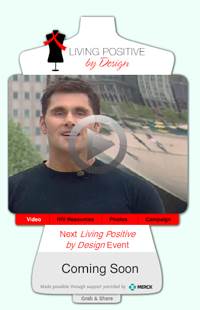 Merck bolstered its HIV/AIDS education effort with a new online video series starring Jack Mackenroth of
Project Runway
.
The unbranded video series, titled
Living Positive By Design: Creating Positive Conversations
, is an extension of the Merck-sponsored speaking tour featuring Mackenroth, and hopes to educate people about managing HIV/AIDS and the social elements and stigma that the disease can carry. Videos will appear on the campaign's MySpace page.
The
first video
in the series follows Mackenroth through Chicago, where he interviews Chris Brown, assistant commissioner for the Chicago Department of Public Health's STD/HIV/AIDS division, visits a bakery that supports HIV-positive individuals, and speaks with Daniel Berger, a professor at the University of Illinois' college of medicine, and the director of NorthStar Medical Center.
The video components of the campaign were created by New Jersey-based M-Street Creative, with PR handled by Cohn & Wolfe. Digital agency VM Foundry built a widget allowing consumers to share the video content on social networks. Mackenroth will be in New Orleans on behalf of the campaign over the weekend of September 19-20.
Last June, Merck received an extended indication for Isentress, the first medication to receive approval in a new class of HIV medications called integrase inhibitors, according to the
brand site
. That product is now approved for previously untreated patients, and is usually prescribed in combination with standard treatment. Isentress was approved in 2007 for patients failing to benefit from prior HIV treatments.
Scroll down to see the next article