October 01, 2013
Merck reorg reimagines sales force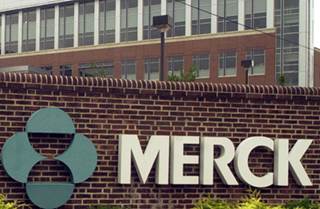 Merck's reorganization is at hand. The company announced Tuesday a series of consolidations and research priorities that CEO Kenneth Frazier described as an "enhanced focus" and that R&D chief Roger Perlmutter said focus on the company's key products. These changes include laying off 8,500 workers, or 20% of its workforce. The total includes a previously announced cutback of 7,500.
These are part of the changes Perlmutter has discussed previously in a roundabout way in terms of removing administrative layers and keeping an eye on bankable products. The reorg includes taking a knife to sales and administrative expenses as well as lab expenditures to hit savings of $2.5 billion compared to 2012 baseline expenses. SG&A and R&D cuts will equally contribute to the savings.
ISI Group analyst Mark Schoenebaum's team noted in an after-call discussion that the $2.5 billion is more like $1.5 billion in new savings because they, and other analysts, had already anticipated $1 billion in 2014 savings based on earlier corporate statements.
Merck is also changing its geography. Headquarters will move from Whitehouse Station, NJ, to Kenilworth, NJ, and animal health and consumer care will migrate from Summit, NJ, to other locations in the Garden State or Pennsylvania.
Frazier told analysts that the changes "were not driven by any single, immediate issue," but were prompted by slowing growth and regulatory delays that "requires us to change how we are going to move forward."
Perlmutter broke down the changes into three categories: facilities, portfolio pruning and expanding job descriptions. He also said the company would "do more in terms of looking on the outside for important contributions" for other therapeutic programs.
EVP and president of global human health Adam Schechter said diabetes remains a priority. The bulk of the company's sales efforts support the firm's Januvia franchise, but Schechter said their roles will also evolve as they "fill the bag" of these reps to support other drugs and make the most of field teams. The EVP/president also said the company was looking at the size of its primary care sales force, saying that sales reps only make sense if they have physician access.
Merck has had a string of disappointments, including a failure to get sleep drug suvorexant through the FDA, a CRL over its relaxant Bridion (sugammadex), and the delayed submission of its osteoporosis drug odanacatib until 2014. The company also decided to stop manufacturing its diabetes-medication combination pill Juvisync for lackluster performance.
The company's key therapeutic focus will include vaccines, oncology, diabetes and acute care in the company's 10 key markets. This focus also includes creating a centralized oncology business unit to propel development of its PD-1 candidate, which has drawn investor interest.
Schechter said that although the firm's pipeline 9-valent papilloma virus vaccine would not be significant in terms of expanding the company's reach, Merck remains on-board with its promotion because an approval would help the company retain its market-share dominance, which is around 90%, for its current HPV vaccine Gardasil.
Merck says it has also put its Alzheimer's BACE inhibitor, next-generation HCV medication on its pipeline priority list. Perlmutter said the HCV program had "extremely impressive" profiles with the promise of pan-genotypic control, which secured its place among priority projects.
The company said this does not mean it's abandoning ongoing projects, such as Phase III odanacatib and Phase III artherosclerosis treatment anacetrapib. The reason – the money's been spent and the company is awaiting data.
In an August research note, Leerink Swann analyst Seamus Fernandez encouraged selling off Merck's animal and consumer businesses. CEO Frazier said that the current plan is to keep these units in-house, but "that doesn't mean as we move down the line...that we might not...reach another conclusion," if either or both of these divisions could be more productive as independent entities.
Scroll down to see the next article