February 02, 2012
Merck results buoyed by sales of Januvia franchise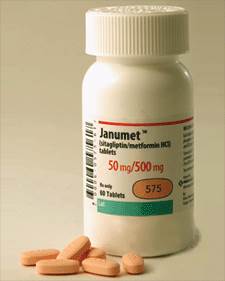 Merck said Thursday it closed out the fourth quarter of 2011 with $12.3 billion in sales, a 2% increase from $12 billion in the same period in 2010.
While that missed the Street's consensus for the quarter (Thompson had forecast $12.5 billion, according to MarketWatch), total 2011 sales came in at $48 billion, a 4% increase over 2010's $46 billion.
The company's Januvia diabetes did the major lifting, with sales rising 42%, to $960 million for the quarter, compared to $675 million for that same period in 2010. Annual sales rose 39%, to $3.3 billion, from $2.4 billion the year before. Along with sister drug Janumet (a combination of Januvia and metformin), they combined for sales of $1.3 billion for the quarter, and $4.7 billion for the year.
Chairman and CEO Ken Frazier said the two drugs now account for 76% of the global DPP-IV market. The firm plans to start Phase III trials for a once-a-week DPP-IV drug this year.
The strength of the diabetes line helped dilute the impact of lesser performing drugs, specifically Remicade which saw sales tank 28% during the quarter, to $511 million. Under arbitration in 2010, Merck ceded certain Remicade markets to Johnson & Johnson, affecting sales. European austerity measures also ate into Remicade revenues, and the slide is expected to continue into 2012.
Merck said it also expects sales for its top-seller, asthma medicine Singulair, to erode when its patent protection expires this year. Singulair sales rose 8%, to $1.5 billion during the quarter, compared with $1.3 billion in 2010. Annual sales were $5.8 billion, compared with $5 billion from the year before.
Sales for the LDL-lowering drug Vytorin were also weak, falling 16% in the quarter to $475 million from $582 million.
With Lipitor going generic last fall, a Merck official said the company is targeting Vytorin (a pairing of ezetimibe and simvastatin) toward patients with extremely high lipids who are unresponsive to generic statins. He said the company is also going to push Zetia (ezetimibe) to the same group.
Scroll down to see the next article