September 30, 2013
Merck slims diabetes lineup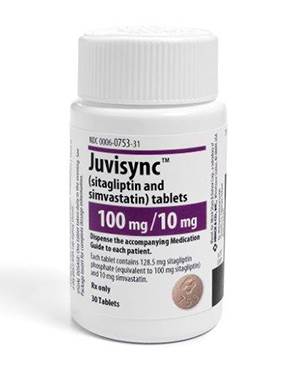 Merck is cutting Juvisync from its diabetes lineup. Philly.com reports that the drug maker is ending distribution of its diabetes-cholesterol mix of sitgaliptin/simvastain tablet in the US and Puerto Rico.
The company's R&D chief Roger Perlmutter has said he is dedicated to keeping the company focused on drugs that work and drugs that sell. "This did not sell," notes Philly.com.
Launched in 2011, the product was designed to offer something different in the metabolics space: the only pill packing a DPP-IV inhibitor (Januvia) and, for diabetics who need its lipid-lowering ability, a statin (Zocor).
At the time, neither DPP-IV Onglyza, from Bristol-Myers Squibb/AstraZeneca, nor rival Tradjenta, from Boehringer Ingelheim/Eli Lilly, had such a pairing in their lineups, and neither does today.
Since then, Takeda launched a DPP-IV, Nesina, and two combination pills. Oseni integrates the active ingredient in Nesina with pioglitazone, making it the first DPP-IV + TZD combo pill. The other, Kazano, combined Nesina with metformin, the widely used anti-diabetes medication.
Scroll down to see the next article