November 29, 2011
Merck v. Merck Facebook fracas a "tempest in a teapot" says US firm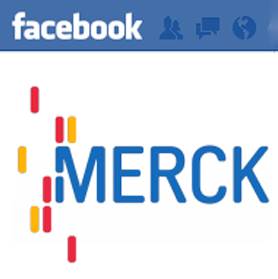 Facebook shut down Facebook.com/Merck after Merck KGaA announced plans to take legal action "based on the apparent takeover of its Facebook page" by its US cousin, Merck & Co.
The social media behemoth, which unwrapped plans for an initial public offering today, essentially told the two companies to work it out, calling its assignment of the URL to the US firm "an administrative error."
"We have removed the vanity URL," said Facebook's Andrew Noyes, manager, public policy communications. "Facebook.com/Merck will be unavailable unless and until the two companies mutually agree that one can use it." Either company, he added, is welcome to create a new username or vanity URL for themselves.
The fracas over the Facebook address is nothing but a "tempest in a teapot," a spokesman for Merck & Co. said, noting that it hasn't affected the company's Facebook presence since the so-called "vanity URL" simply redirected to the US-based drug maker's
page
, which remains live (as does
the German Merck's
. Moreover, it's a non-issue, he added, since most people find the page through search rather than typing in a URL. In fact, the publicity has netted Merck & Co. "hundreds" of new followers over the past few days. Merck & Co. is considering all options with regards to the vanity URL, he said.
At issue is a pre-action disclosure filed with the New York Supreme Court and dated Nov. 21, stating that the "misappropriation" of the URL by "a similarly-named and unrelated competitor" is "causing harm" to the German firm.
A Merck KGaA spokesman said "All I can tell you is we are looking into the matter."
Scroll down to see the next article