February 17, 2009
Millennium's Dunsire named HBA Woman of the Year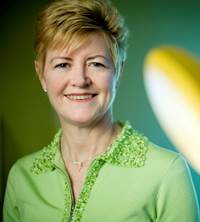 The Healthcare Businesswomen's Association named Millennium chief Dr. Deborah Dunsire as its 2009 Woman of the Year.

Dr. Dunsire, who is president and CEO of Millennium: The Takeda Oncology Company, presided over the company's acquisition by Takeda last May. She joined Millennium in 2005 after nearly 10 years at Novartis, most recently as head of North American Oncology. Before that, she was at Sandoz, where she got her start in the industry.

"Her contributions to the health sciences and improving patient lives in oncology is something all of us would like to emulate in our own careers," said HBA president and VP of marketing at Sanofi-Aventis Ceci Zak, who also hailed Dunsire's support of HBA.

"Deborah's distinctive leadership has had an incomparable impact on Millennium and all of its employees," said Yasuchika Hasegawa, president, Takeda Pharmaceutical Co. Ltd., in a statement. "Deborah brings great energy and passion to her role, and her goal to improve the lives of cancer patients is at the forefront of everything she does."

Dunsire was previously named an HBA Rising Star and has spoken at the group's annual leadership conference. She serves on the boards of the Biotechnology Industry Organization, Allergan and CancerCare, among others. She served as a judge for the 2008 MM&M Awards.

She will be honored at the HBA's 20th Annual Woman of the Year luncheon in New York on May 7.
Scroll down to see the next article