July 21, 2014
Monday Moves—July 21, 2014
MANUFACTURER
Purdue Pharma named Saeed Motahari as senior vice president and chief commercial officer. Motahari hails from AbbVie where he worked as vice president of US sales and marketing, specialty brands – new launches. Prior to his work at AbbVie, Motohari worked at Abbott Laboratories in its specialty brands portfolio.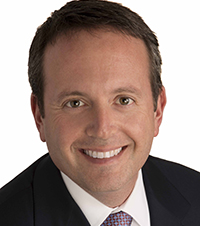 Actavis, following its completion of Forest Laboratories, announced the appointment of new members to its board of directors: Brenton L. Saunders (pictured at left) as newly appointed CEO and president, Paul M. Bisaro as executive chairman, as well as new members Nesli Baasgoz, MD and Chrisotpher Coughlin—both previous members of the Forest Board.
Eisai has appointed Barry Lederman to Vice President, CFO. Prior to Eisai, Lederman worked for Wedgewood Pharmacy, Nycomed US and Qualitrol Company—all of whom he served as CFO.
Amgen has brought on David W. Meline as executive president and CFO. He will lead the drugmaker's finance and investor relations operations, reporting to Robert Bradway, chairman and CEO. Meline hails from 3M Company where he served as CFO.
Kite Pharma announced the appointment of David Chang as EVP, R&D and chief medical officer. Chang previously worked at Amgen as vice president, global development, and head of hematology-oncology. At Amgen, Chang led therapy stratagies for colon cancer drug Vectibix and managed development aspects of Xgeva, Neulasta/Neupogen, Aranesp, Vectibix and Nplate products.
AGENCY
Kansas City based agency Intouch Solutions announced the promotion of Abid Rahman to senior director of application development, Jason Sifuentes to senior interactive developer, Sara Knipp to account manager, Mary Circo to senior project manager, Leslie McMahon to senior business analyst, Ben Mendenhall to account manager and Angela Passantino to director of the Project Management Office.
Shwen Gwee has joined Digitas Health Lifebrands as VP, group director, social strategy. Gwee will lead, develop and shape the future of the agency's social media business in its New York Office. Gwee recently served as VP/group director of social strategy for Chandler Chicco Companies, where he led the digital and social media practice.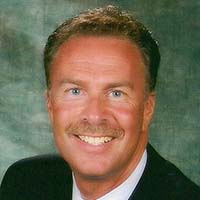 Rx EDGE Pharmacy Networks has announced the addition of Peter G. Messina (pictured at right) as Director of Sales. Prior to Rx EDGE, Messina worked at Health Monitor Networks, IMNG Medicla Medial, Wolters KluwerHealth and the American Medical Association in an account management capacity.
GA Communication Group has announced seven promotions. Carly Metzler will now serve as vice president, finance; Molly Lane is senior account director; Meghan Thompson is senior account supervisor and Sydney Blank is account supervisor; Jamil Lillyreed has been promoted to senior web developer.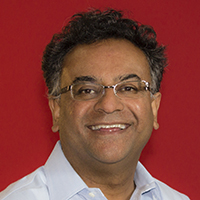 Ogilvy CommonHealth Worldwide has announced the addition of Ritesh Patel (pictured at left) as EVP chief digital officer. In his new role, Patel will oversee and drive expansion of the digital group's offerings and client base. Patel previously served as co-founder of consultancy Hospitality Perspectives and banner ad development company Avivocom.
MEDIA
Monthly Prescribing Reference, a division of Haymarket Medical, has promoted Jenny Ko to director, Diana Ernst to director, digital content, John Laslo to web producer and Trevor Deal to the newly created role of sales director.
Advanstar has named Adam Derengowki as national accounts manager for Managed Healthcare Executive and Drug Topics. Derengowski previously served as director of sales at Bulletin Healthcare.
Scroll down to see the next article