February 26, 2014
Monitor converts sweat equity to charity
GOQii is converting sweat equity into a health-enhancing, do-good activity. The company, which is funded by Google's Amit Singhal, Seagate's Steve Luczo and Simply Hired's Shriram Nene, among others, has launched an activity monitor with a new health incentive, beyond metrics.
"I needed something more than data; I was looking for a complete solution for a more fulfilling way of life," Founder and CEO Vishal Gondal said of other activity monitors, in a company statement.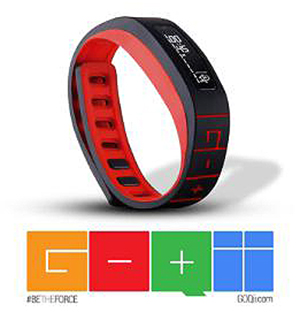 Like other monitors, this Bluetooth-enabled device can track activities and metrics like steps, calories and distance, and tacks on two additional steps. First, it funnels this information to a team of health, fitness and habit experts, who then use this data as the basis for monthly video and audio calls which it says will be used to nudge users to make incremental changes and to keep them motivated to reach health-centric goals.
It also translates this data into so-called "Karma points," which users can distribute among GOQii-associated philanthropies, which currently includes Oxfam India.
Subscriptions last from 6 to 12 months. India is serving as the beta-testing site, but the company says it expects to expand its reach to include the US, UK, UAE and Singapore.
Scroll down to see the next article