May 02, 2013
Navidea deploying MSLs in launch of new diagnostic agent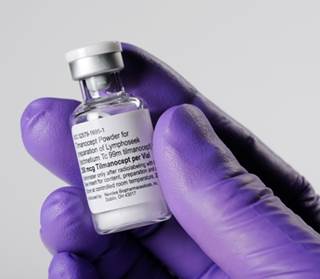 Navidea Biopharmaceuticals is launching Lymphoseek, its diagnostic agent used to check for cancer spread, with a mix of medical affairs, promotional education and CME aimed at the nuclear medicine community.
The injection, green-lighted by FDA in March, is the first agent in 30 years to be approved for lymphatic mapping—basically analyzing lymph nodes for microscopic signs that a cancer has metastasized. It's sanctioned for use in breast cancer and melanoma. Sulfur Colloid, made by contract manufacturer Pharmalucence, is the only other radiopharmaceutical approved for lymph node localization in these cancers.
Lymphoseek will be sold and distributed in the US exclusively by Cardinal Health through its Nuclear Pharmacy Services business. Complementing that, Navidea will deploy medical science liaisons (MSLs) to educate about lymphatic mapping and sentinel node biopsy to the slightly more than 3,000 hospitals in the country that practice nuclear medicine.
"We have aspirations to participate in the commercial side of the business, but only from a medical-education point of view, to leverage what we learned during clinical development and connect with medical science," said Thom Tulip, EVP, chief business officer for Navidea.
MSLs have been playing a greater role for pharma the last few years, and that's the case here. However, "We will not be marking down how much face time [the MSLs] get," said Tulip. "Our intention is to get peer-to-peer, clinician-to-clinician kinds of dialogue and discussion, although they will be involved in grand-rounds stimulation and, to some degree, account profiling."
The launch also includes dinner meetings, as well as traditional live and web-based CME. Navidea is working with an accredited provider, which the company declined to name. Several of its papers were accepted for presentation at the Joint International Oncology Congress this month and at the Society of Nuclear Medicine & Molecular Imaging annual meeting, which is being held in June.
Tulip said the MSL approach "lets us leverage what we learn in the clinic and pharmacy and apply it to not only educate customers to drive adoption [but] also to lift the overall top-line to make the market grow."
He said Navidea's long-term goal involves expanding Lymphoseek's market from breast cancer and melanoma to other cancer types that lend themselves to lymphatic mapping, such as colorectal, gastric, and head and neck, where a sNDA is planned for this year. "The mechanism of action is not cancer-specific," added Tulip, but may apply to "any solid tumor that drains into the lymphatics."
Scroll down to see the next article