April 30, 2014
New pres. takes helm of combined agency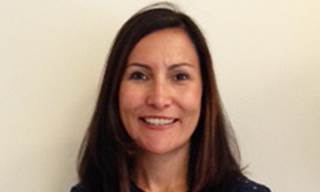 Following the departure of Palio+Ignite's former president in the fall, the agency's partners decided not to name a replacement right away. "If at some point in the future that doesn't make sense, we'll reevaluate," was how co-founder Guy Mastrion put it.
As it turns out, the time for that reevaluation came five months later. This week the agency named Kim Johnson, previously a partner at The CementBloc, as its new president.
When asked how it all came together, Mastrion told MM&M, "Mostly, what changed, is that we met Kim Johnson, and we liked her so much because she's someone who can partner with us and understands what we're about as organization. Having come from The CementBloc—a privately held agency—she understood right away the legacy and roots of Palio+Ignite, as well as inVentiv."
As she joins the executive team at Palio+Ignite, Johnson leaves behind a partnership at The CementBloc. "The opportunity here was very compelling, especially the legacy of these two organizations," she said of her decision. "I've always admired these organizations for many years, and was even fortunate enough to be up against both of them in pitches."
Now on the same team, Johnson said, she intends to "articulate the value of the combined Palio+Ignite agency to the marketplace, and to support what our clients are being challenged with every day in the evolving healthcare industry."
And that is a value which Mastrion, and the rest of Palio+Ignite team, have been working to redefine for the past two years. After private equity firm Thomas H. Lee Partners acquired inVentiv in early 2010, Palio, in January 2013, merged with Ignite Health. Mike Myers, president, and two other senior execs left the agency last fall, after which Mastrion and the two other Palio co-founders assumed leadership of the combined shop.
"For us, you have to look at the two parts of the agency that have come together," Mastrion said. "Palio was a traditional AOR-type agency, and Ignite was a traditional digital project shop—and together, this is a complete offering in our 360 media environment.
"Brands today live in this environment where we intersect with media everywhere—on your iPhone, magazine, newspaper, TV—and all these moments are opportunities. That's the moment where our brand stories need to live, and we have a spectacular ability to capitalize on that."
Scroll down to see the next article