May 22, 2012
No-see docs are know-nothings when it comes to new drug info, study suggests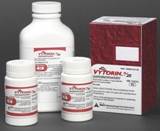 An AstraZeneca-sponsored
study
found that doctors who don't see sales reps are far slower to respond to medical developments such as new products, black box warnings and clinical trials data.
The study, executed by ZS Associates and a pair of ex-AstraZeneca execs, was published in The Journal of Clinical Hypertension under the title (deep breath): "Can Access Limits of Sales Representatives to Physicians Affect Clinical Prescription Decisions? A Study of Recent Events with Diabetes and Lipid Drugs." Using ZS' annual AccessMonitor report, which tracks the frequency of rep-physician meetings from a pool of 300,000 physicians, the authors looked at prescribing habits following three events: the October, 2006 launch of Januvia; the August 2007 black box warning on Avandia; and the January, 2008 release of discouraging clinical trials data for Vytorin.
No-see docs who maintained "very low" rep access to their offices were up to 4.6 times slower to introduce Januvia to patients than were those who imposed a "medium" level of access, as determined by the authors. The "very low" access docs took four times longer to reduce their use of Avandia than their "medium" access colleagues, and showed "significantly less" response to the Vytorin data than did their less restrictive colleagues.
"Policies that promote physician ignorance of new medical information resulting from access limits runs counter to protecting patient health," said the study's lead author George Chressanthis, a former AstraZeneca exec who is now acting director of the Center for Healthcare Research and Management at Temple University's Fox School of Business.
Primary care docs, the study said, rely much more on reps for drug info than do specialists. "Because specialists concentrate in a narrow field, they can stay current by other means, including conferences, online forums, podcasts and academic journals," said ZS managing principal Pratap Khedkar, who co-authored the study. "Thus, the updates they receive from reps have less impact on their prescribing abilities."
Scroll down to see the next article