March 31, 2014
Novartis announces good heart drug results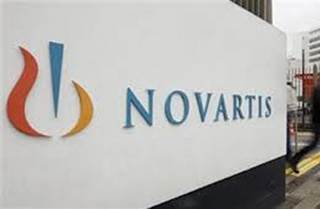 Novartis rounded out a week of uneven news, which included an advisory panel's thumbs-down for heart drug seralaxin and positive Phase-I results for a pipeline cancer drug, with a positive. An independent data monitoring committee recommended the drugmaker stop the PARADIGM-HF trial of heart failure drug LCZ696 because the agent was working so well.
Novartis released a statement Monday saying that subjects in the trial who had chronic heart failure and reduced ejection fraction lived longer without hospitalization if they received Novartis's twice-a-day oral than similar patients who only received the ACE inhibitor enalapril, also known as Vasotec.
The company said it expects to submit an FDA filing for the drug for both hypertension and this same subgroup of heart failure this year. The expected 2014 filings, as noted on the firm's 2013 wrap-up, include two for breast cancer drug Afinitor, Jakavi for the bone marrow disorder polycythemia vera, and a psoriatic arthritis medication, among others.
LCZ696 belongs to the class known as angiotensin receptor neprilysin inhibitors. Novartis says the neurohormonal receptor is thought to work by reducing heart strain, which makes it easier for the muscle to recover.
Last week, an FDA advisory panel voted against approving Novartis's acute heart failure drug serelaxin, citing what one panel member called "insufficient evidence to support the proposed indication to 'improve the symptoms of acute heart failure through reduction of the rate of worsening of heart failure.'"
The company's pharmaceutical division is under particular pressure to perform. CEO Joe Jimenez told Leerink Partners in February that it has a "zero-tolerance policy for budgets that include declining operating margins given performance over the last two years," and that pharmaceutical R&D costs were going to come under scrutiny. The division eked out a 1% increase in sales last year.
Scroll down to see the next article