May 15, 2014
Novartis lands Gleevec patent reprieve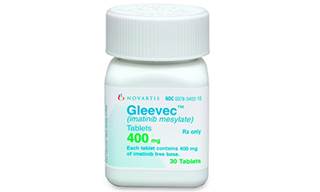 Novartis and Sun Pharmaceuticals signed an agreement that generic Gleevec will begin to hit the market in 2016. The deal means Switzerland's Novartis gets a little more patent life on its branded leukemia drug—the patent on the active ingredient imatinib was set to expire in the US in 2015. The delay means the generic invasion will synch with the patent expirations in major European countries, which are timed for 2016.
Gleevec, also spelled as Glivec, accounted for $4.7 billion of Novartis's 2013 sales. Like other drugmakers, Novartis continues to be buffeted by patent losses. The company anticipated in its annual report that generics will gnaw away around $3 billion in sales this year.
At the same time, Gleevec sales slowed down in the US during the first quarter compared to last year, and overall pharmaceutical sales slid to $7.8 billion, a 1% drop from the same period last year. Drugs including Gilenya, Afinitor and Lucentis helped make up the bulk of the division's quarterly sales.
Blood pressure medication Diovan remains a strong company earner, with $3.5 billion in sales last year, but generics have started to erode its standing, specifically for its HCT iteration. A manufacturing boondoggle has provided inadvertent protection for monotherapy Diovan: generics maker Ranbaxy, which was recently purchased by Sun, holds the exclusive right to produce the generic medication, but the FDA has banned medications from the sites at which it would be manufactured. This means the generic is going nowhere, but Novartis financial statements acknowledge that the financial benefits of this limbo could end at any time.
Scroll down to see the next article