October 20, 2008
Novartis to cut 550 US sales jobs as part of reorganization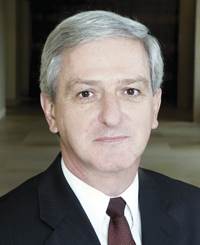 Novartis will eliminate 550 positions from its US sales force "in a socially responsible manner," with half coming from unfilled vacancies, and establish five new regional units with cross-functional responsibility for primary care as part of its "Customer Centric Initiative."

The regional units will replace nationally-managed sales forces starting January 1, the company said in its third quarter report. Novartis will take a one-time charge of approximately $20 million to implement the new commercial model, and expects to realize annual cost savings of $80 million from the move starting in 2010.

Novartis also named vaccines and diagnostics chief Joerg Reinhardt COO, reporting to chairman and CEO Daniel Vasella. Speedel CEO Andrin Oswald will step in as head of vaccines and diagnostics, while animal health head George Gunn will lead consumer health, in addition to his current role, replacing Thomas Ebeling, "who has decided to pursue his career outside the company."

The company reported net sales up 12% to $31.4 billion for the first nine months of 2008 on strong growth in pharmaceuticals, vaccines and diagnostics. Pharmaceuticals sales were up 11% to $19.9 billion, driven by the company's oncology and blood pressure portfolios, while vaccines and diagnostics sales were up 20% to $1.3 billion on strong performances from the firm's pandemic influenza vaccines and blood testing diagnostics business.

Scroll down to see the next article