October 31, 2013
Novo sales rise, company braces for change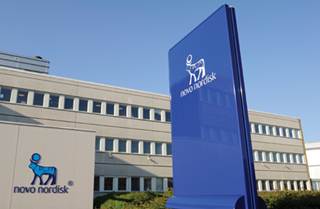 Despite a 9% bounce in sales for the past nine months to $133 billion, diabetes giant Novo Nordisk says it is bracing for 2014 with a plan that includes a US sales force of 3,000 and a push to up its field force in China.
Among the factors fueling the US push are the company's desire to keep Victoza and its "modern insulins" NovoLog, Levemir and Novolog Mix top of mind. The drug maker said that early-year concerns about a possible link between GLP-1s and a precursor to pancreatic cancer caused a negative sales ripple from which it is rebounding, and that it expects that the decision by PBM Express Scripts to sideline Victoza in 2014 will impact sales.
This is not the first step in what feels like a full-court press for the brand: after the FDA rejected long-acting insulin Tresiba earlier this year, the company redirected the promotional money for the rejected drug to Victoza, and sales jumped. Bernstein analyst Tim Anderson wrote at the time that BMS and AstraZeneca could probably blame lackluster sales of their GLP-1 Byetta on Novo's strategy.
Novo noted it is pursuing an obesity indication for Victoza and says an FDA approval would prompt it to deploy additional reps to promote the brand.
The sales push is only one sign of the company's determination to grow. The company's headcount has risen by almost 10% between September 2012 and September 2013. The 3,350 new full time employees were a mix of sales affiliates and R&D and production hires.
North America was a key driver of performance for the three-quarter year mark, rising 16%. Pricing, increased market share and the addition of NovoLog, Levemir and Novolog Mix propelled this increase.
The company noted in is earnings statement that 54% of its volume in the US is for the prefilled FlexPen and that the company now controls 27% of the global diabetes care market compared to 25% at the same time last year. GLP-1 treatment Victoza accounts for 70% of the global GLP-1 market, up from 66% last year, but the company notes that category's growth has slowed—a sentiment shared by peers like Merck which said earlier this week that the diabetes market is not growing, despite population demand.
Scroll down to see the next article