April 11, 2013
Oncology lifts Roche's Q1, Lucentis finds new fans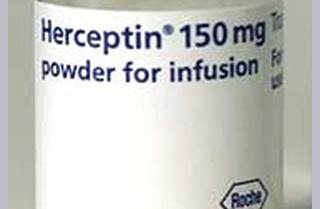 Roche's oncology portfolio and the pharmaceutical division as a whole lifted the drug maker's first quarter sales 6% compared to the same period last year, bringing total sales to $12.5 billion.
The company's lead cancer medications were Herceptin, Avastin and mabThera/Rituxan. Roche credits increased Avastin use for ovarian and colorectal cancers with fueling an 11% sales boost for the drug. Overall sales powerhouses were the US and emerging markets (China sales skyrocketed 20%). The company saw growth in both divisions, with pharmaceuticals performance outpacing estimates by Bernstein analyst Tim Anderson and diagnostics lagging Anderson's forecast. The company noted that increased HER2+ testing was behind the 11% uptick in Herceptin sales and that Lucentis, despite being hammered by off-label Avastin use and Regeneron's Eylea in the wet AMD market, has traction in diabetes macular edema, an indication it landed last fall. A sneezy cold and flu season also bolstered quarterly sales, with Tamiflu sales adding to revenues.
Diagnostics and devices sales rose 1%. The company attributed the 5% fall in its diabetes-care division to reimbursement cuts and pricing pressure.
In addition to confirming the year's guidance, the company provided limited pipeline insight. Among the reveals Bernstein's Anderson highlighted in his Thursday earnings call summary:
Herceptin patient numbers rose partly because clinical trial patients for other medications are now returning to "the gold standard treatment"
Physicians are increasingly looking to Avastin as a first-stage treatment because "they now know that they can continue to use Avastin in other lines of therapy"
US sales of melanoma drug Zelboraf sales will probably be flat because of a crowded market
The company is taking a wait-and-see approach on its Alzheimer's therapies gantenerumab and crenezumab and hasn't committed to taking either into Phase III until Phase II results surface
Scroll down to see the next article