November 26, 2013
Orexigen could enter weight-loss race June 2014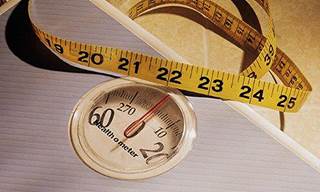 Just in time for resolution season, weight-loss drugmaker Orexigen Therapeutics released interim data for its experimental prescription drug Contrave. The company said in a statement Monday that data gathered in the Light study is enough that it plans to resubmit its FDA application, with hopes the regulator will be able to approve the drug by June 2014. The company estimates that a June approval would mean marketing partner Takeda would be able to launch the drug in 2014's third quarter.
The resubmission status is part of the new normal: marketed drugs including Vivus's Qsymia and Arena's Belviq were also second attempts at regulatory approval. These drugs, like Orexigen's pipeline medication, emerged with more robust health-related data meant to keep specters like heart-damaging Fen-Phen at bay. The medical context for these drugs has also changed since their first regulatory go-round: obesity and co-morbid conditions like diabetes have become so significant that it has provided a new context for risk/benefit profiles. The changed perspective goes beyond the regulatory and pharmaceutical perspectives. The AMA has also changed how it perceives obesity and declared it a disease in June.
Orexigen says the interim data "will contain an unprecedented amount of cardiovascular outcomes data for an obesity therapeutic." Further, the company says the data meets the FDA's requirement that Orexigen's Contrave submission would have to exclude cardiovascular risk within specified parameters, and that this data does just that.
Despite having a hefty marketing partner like Takeda, Orexigen will be facing the same hurdles as its competitors, which is a mix of standoffish payers and the ongoing trend that doctors are not talking with patients about weight.
The impact, or lack thereof, can also be seen in recent results: Vivus announced job cuts earlier this month, because demand has been slow and promotional efforts, which have included free trials, have taken away some of the financial oomph for the drugs that have made it into patients' medicine cabinets.
Arena is also hurting, despite its marketing agreement with Eisai. The Street noted November 1 that third-quarter sales fell "well below even reduced Wall Street expectations," and added that the 14% growth in sales during its first few quarters is a "dismal trajectory."
Eisai announced in October that it was increasing its Belviq sales force.
Scroll down to see the next article