May 07, 2008
Panel against expanded Fentora approval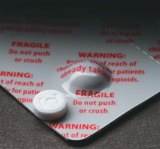 An FDA advisory panel ruled against expanded use of Cephalon's powerful pain reliever Fentora as a treatment for non-cancer patients.

The panel ruled 17 to 3 against expanded approval.
Panel members were unconvinced by Cephalon's plan to ensure the drug doesn't fall into the wrong hands. That plan calls for restricting the number of physicians who can prescribe it and radio-frequency identification devices to be attached to shipments of the drug.

Nearly all of the 20 panel members also said they would like to see more information from Cephalon about the drug's efficacy.

Thomas Weisel analyst Donald Ellis said in a published report that the tone of the meeting was positive, and he thinks Cephalon will eventually persuade the FDA to widen Fentora's label. He deemed label expansion "a matter of when -- not if."
Ellis added that he did not expect approval at Tuesday's panel meeting. While the panel could have recommended outright rejection for the request, he said it recommended further study instead.
Cephalon has already started a trial comparing Fentora to an instant-release form of the drug oxycodone.

Fentora and its predecessor Actiq are approved by the FDA only for use in cancer patients, but are known to be prescribed by doctors as an "off-label" treatment for conditions such as headaches and back pain.
Scroll down to see the next article