June 26, 2014
Panel votes against AZ's olaparib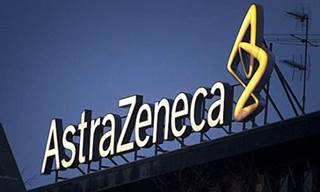 An FDA advisory panel may have delivered AstraZeneca a bit of a setback Wednesday when it voted against accelerated approval for the drugmaker's experimental maintenance treatment olaparib for women with platinum-sensitive relapsed ovarian cancer with the germline BRCA mutation, and who have complete or partial response to platinum-based chemotherapy.
The advisory committee said it wanted more data, which means AstraZeneca may have to wait for its Phase-III SOLO-2 study to wrap next year before the drug could move ahead, since the panel considered the Phase-II results insufficient for approval. The FDA does not have to accept the panel's recommendation, as seen by the difference in opinion over the Zogenix painkiller Zohydro, but often does.
The panel decision might not be a major note in a typical news cycle, but this time is a little different, in that AstraZeneca's campaign bid to fend of a Pfizer takeover included a shout-out for the very drug the FDA panel has recommended be pushed off for consideration. AstraZeneca put olaparib's earning potential at $2 billion, a subset of the $45 billion in sales it said it was poised to take in by 2023.
The data showed olaparib patients experienced 11.2 months of progression-free survival, compared with 4.2 months among placebo patients. FDA panelists were concerned about possible underreporting of acute myeloid leukemia, which is when the bone marrow fails to create healthy blood cells, and questions about the ability to replicate results, among other concerns.
Leerink analyst Seamus Fernandez wrote in his Wednesday reaction that the panel's no vote was a surprise and that the vote could also indicate a high bar for PARP inhibitors.
Jefferies analyst Eun Yang disagrees, writing in a Thursday research note that the significance of the advisory committee's decision is limited to AstraZeneca. Yang wrote that her firm does not believe the no-vote foreshadows how BioMarin's experimental Phase-III PARP inhibitor BMN-673 will fare. Yang wrote that yesterday's discussion and decision "underscores the increasing weight on clinical meaningfulness of data . . . in a well-designed study."
Scroll down to see the next article