January 16, 2014
PDI launches sales rep network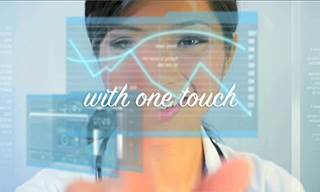 Physician-oriented social networks are seeking to make their sites the sole information source for their members. Cegedim recently pushed into the space with Docnet, and now healthcare messaging firm PDI, has joined them with the launch of the PD One networking platform, which seeks to ease communications between sales reps and healthcare providers.
The tool is an adjunct to the CME, news and networking site Medical Bag, of which MM&M's publisher Haymarket is a partner; sister publication Monthly Prescribing Reference (MPR) is a contributor.
PD One works by allowing sales reps to connect with doctors who are part of the Medical Bag community, and once a connection is established—think Facebook Friends—reps can send pre-approved materials, such as e-details and patient information, to healthcare providers. Pharmaceutical companies buy PD One licenses that sales reps use to connect with HCPs, and CEO Nancy Lurker tells MM&M one of the big five pharma companies signed up to use the service.
Lurker said it took two years to get the platform on the market, adding, "I truly believe it is revolutionary—and I don't use that term lightly—for the biopharmaceutical healthcare space." Lurker said the platform will make it easier and more efficient to reach doctors because it will end the juggling marketers now do, as in, "I'm going to send this doctor direct mail, I'm going to send out this doctor emails...the entire sector is just begging to be brought into the 21st century digital age."
Lurker says it will also save doctors the bother of having to bounce around between corporate pharmaceutical websites because reps can provide the information they need through Medical Bag, which Lurker says its 60,000 unique monthly visitors use to communicate with colleagues, gather medical information, and now, ask sales reps to e-mail them materials or to ask that reps stop by for a face-to-face meeting.
The CEO would not share how PDI frames the return on investment, but said the companies would be able to trim some office costs, such as the ones in which a rep goes in the hope of grabbing face time only to be turned away. She also said subscribers will not be able to buy a higher visibility in a doctor's e-mail stream. "That's old paradigm, that's not what this is," she said, explaining that getting attention will require "compelling content and compelling information."
The company will also be compiling data, which will be anonymous and will show that there were conversations between HCPs and reps and that PDI will know what information has been shared, such as e-details or consumer information. She did not discuss how they will leverage this database.
PDI would not share subscriber benchmarks for the near-term, but Lurker said she expects the site will become the go-to site for HCPs and sales reps within a few years.
Scroll down to see the next article