July 26, 2012
Petition asks FDA to set opioid marketing ground rules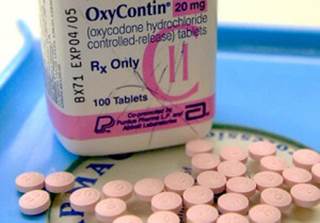 On its face, the latest salvo in the prescription opioid conflict has absolutely nothing to do with their widespread abuse. Instead, by taking on "overly broad indications" on labels in a drug category that includes pain medications such as Purdue Pharma's Oxycontin and Endo Pharmaceutical's Percocet, a citizen's petition could achieve a related end: regulating the way drugmakers market these products.
The 37 signatories are asking the FDA to change the labels for prescription opioids to indicate that they are for severe pain as opposed to moderate-to-severe pain. The petition also asks the FDA to cap daily doses at 100 mg of morphine for non-cancer related pain, and for the labels to limit daily use for non-cancer pain to 90 days.
Dr. Andrew Kolodny, president of Physicians for Responsible Opioid Prescribing, one of the signatories, told MM&M that putting a dose limit on labels would not impinge upon a doctor's ability to create a medication regimen, since doctors would still be free to override the 100-mg guideline. Adding a ceiling would bring this pain pill category in line with others. "There are far more benign medications that have an upper dose limit," he said.

These possible work-arounds could make the proposed changes appear cosmetic, but Kolodny, who also chairs the psychiatry department at Maimonides Medical Center in Brooklyn, said that walling off what he says could be considered off-label uses would help doctors walk away from things like CME programming about the medications "with a better sense of the risks vs. the benefits," in part because the modifications would put appropriate uses in focus. (The FDA recently ruled to keep training on proper use of long-acting opioids voluntary for physicians, but that companies must provide grants for CME activities.)
Today's labels "imply a determination by the FDA that they are safe and effective for long-term use," petitioners argue. "An increasing body of medical literature suggests that long-term use of opioids may be neither safe nor effective." The FDA has said it will respond directly to the petitioners.
Changing the label and setting time and dose limits could mean some uses could no longer be characterized as safe. As such, the moves could have a direct impact on promotion. Two of the-top 25 advertisers in professional media in 2011 were marketers with opioids in their pain portfolios. Purdue, 12th on the list according to data from Kantar media, spent $8.8 million for ads in journals last year, while Endo, 23rd on the list, spent $4.4 million.
Not all of this money went to promote pain medications, but modifying the labels of these drugs will have an impact on the million-dollar conversations that surround them.
Kolodny said the drugs' risks include tolerance effects that cause patients to increase doses, hormonal interference, and the possibility of addiction, among others. "It's unclear how many people become addicted, but many physicians were taught that addiction was extremely rare, and we've found this extremely false," he added.
Neither Purdue nor Endo were available for comment.
Scroll down to see the next article