November 13, 2007
Pfizer and Nektar resolve Exubera contract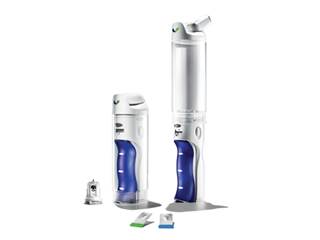 Pfizer and Nektar Therapeutics released a joint statement today announcing they have resolved all outstanding contractual issues related to Exubera and Nektar's Phase I next generation inhaled insulin (NGI) product.
Under terms of the agreement, Nektar will receive a one-time payment of $135 million from Pfizer.
In addition, in the event that a new partner is selected, Pfizer has agreed to transfer its remaining rights and all economic benefits for Exubera and NGI. The transfer would include Exubera's New Drug Application and Investigational New Drug Applications and all ex-US regulatory filings and applications, continuation of ongoing Exubera clinical trials and certain supply chain transition activities.
Pfizer CEO Jeffrey Kindler and Nektar CEO Howard Robin issued the following joint statement: "The agreement strengthens our relationship and demonstrates our ability to work together to craft a solution that allows Nektar the ability to pursue additional commercial opportunities for the Exubera and NGI inhaled insulin franchises."
Some analysts have criticized the way Pfizer exited the Exubera partnership.
During Pfizer's third-quarter earnings call Kindler notified the public of the company's decision to halt marketing of Exubera. Biotech partner Nektar Therapeutics was taken by surprise.
"We first learned…of Pfizer's decision to walk away from Exubera from their press release," said Howard Robin, president and CEO of Nektar, in a statement.
"We were taken aback by the manner in which [Pfizer] management handled the situation," Morgan Stanley analyst Jami Rubin wrote in a research note.
Scroll down to see the next article