October 29, 2013
Pfizer posts earnings; Street interested in what's next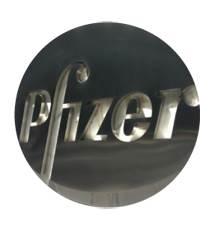 Analyst reaction to Pfizer's third-quarter earnings Tuesday was a general sigh. The drugmaker emerged from the third quarter with a 3% drop in earnings compared to the same period last year, and down 7% for the nine-month period compared to the year before.
The results did not appear to trigger a strong reaction. Analysts appeared to be more focused on Pfizer's future, centering on the company's investment in Phase III testing of its PCSK9 inhibitor, Phase III tests of biosimilar Herceptin, and its deal with Eli Lilly to develop pain medication tanezumab.
Hovering over the call was buzz about the company's possibly impending—as in by 2017—split into three businesses. The company announced its internal divide into three units in July. The company needs three years of financial data for each unit before being able to split. The proposal is to divide the company into two innovative businesses and a value business.
ISI Group analyst Mark Schoenebaum noted in an October conference call that Pfizer could very well sell off assets while it waits for the full slate of financials to roll in. Bernstein analyst Tim Anderson pulled on this thread in his post-call research note Tuesday, noting that execs did not answer this question directly in regard to the value business, telling investors instead that it would look at how to maximize the value unit.
In terms of numbers, oncology sales jumped by 24% during the quarter, compared to the same period last year, largely due to the performance of drugs Xalkori and Inlyta. Primary care sales fell 10% during the quarter, compared to last year, and established product sales sank 4%.
Pfizer said RA pill Xeljanz has been meeting its expectations, but Bernstein's Anderson wrote Tuesday that "that seems very slow given the drug's decent clinical profile and its oral availability." The company is testing the RA drug for psoriasis, which would put it in line with other RA drugs like AbbVie's Humira. ISI's Schoenebaum projected in October that this added indication could boost global Xeljanz sales by around $1 billion.
Scroll down to see the next article