February 01, 2011
Pfizer sales up, as it braces for Lipitor down side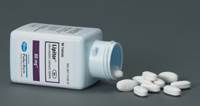 Pfizer reported higher fourth-quarter sales, but the world's largest drug maker also revealed more downsizing and R&D cuts as it braces for the expiry of the Lipitor patent later this year.
New president and CEO Ian Read, who took over for Jeffrey Kindler in December, said the company plans to close an R&D site in the UK and will trim R&D expenses by 18% as it refocuses on certain disease areas. Citing "challenging market conditions," he also announced a $5-billlion share repurchase program and a lower 2012 revenue target.
Fourth-quarter sales came in at $17.6 billion, a 6% increase compared to the year-ago quarter, buoyed by products stemming from the Wyeth acquisition. Global sales of menopause pill Premarin and depression med Pristiq were up 23% to $261 million and 52% to $125 million, respectively. Pfizer said sales of anti-inflammatory product Enbrel, for which it books revenue outside the US and Canada, also drove the increase.
Legacy Pfizer drugs, though, were a drag on revenue. Worldwide, sales of cholesterol drug Lipitor shrank 17% to $2.6 billion for the quarter, after the patent for the world's best-selling drug ended in Canada and Spain. Sales of the statin fell 6% to $10.7 billion for the full year, a preview of the revenue erosion set to come when the US patent for Lipitor comes to a close this November.
Sales of other products in Pfizer's primary care business were lackluster. Pain drug Celebrex fell 7% to $622 million, and sales of ED pill Viagra slid 9% to $499 million.
Seeking to diversify, Pfizer's $68-billion Wyeth acquisition, completed in 2009, gave it a number of specialty drugs, plus a platform for developing biologics. An extensive cost-cutting program involves eliminating 19,000 jobs.
Other drug makers share its pain. "Throughout the next 24-36 months, we expect to see US patent expiries on Lipitor (PFE), Zyprexa (LLY), TriCor (ABT), Plavix (BMY), Singulair (MRK), and Cymbalta (LLY)," wrote Tony Butler, PhD, managing director and senior pharma analyst for Barclay's Capital, in a note to investors.
The patent expirations, along with European pricing pressures, US healthcare reform and an innovation drought, have hurt company performance across the sector. AstraZeneca, Bristol-Myers Squibb and Abbott also lowered their 2011 guidance.
Scroll down to see the next article