August 07, 2014
Pfizer settles off-label Rapamune case for $35M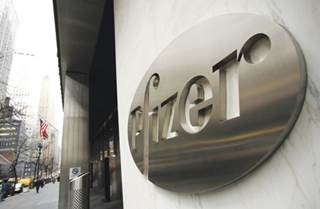 Pfizer will pay $35 million to settle with 41 state attorneys general for alleged off-label marketing and promotion of immunosuppressive drug Rapamune by legacy company Wyeth, New York's attorney general, Eric Schneiderman, said today. Pfizer acquired Wyeth in 2009 for $68 billion.
In the settlement, Schneiderman said Wyeth allegedly promoted the drug for use in liver, heart and drug transplants when the drug was only approved for use after kidney transplants. "Patients and consumers need to have confidence in the truthfulness of claims made to them by medical providers without having to worry about drug companies manipulating the doctor-patient relationship," he stated.
Rapamune (sirolimus) was originally approved by the FDA in September 1999 to help patients better tolerate kidney transplants and lessen the chance of rejection. Neither drugmaker has admitted to liability or wrong-doing.
The complaint further alleged that Wyeth violated consumer protection laws by misrepresenting the drug's uses and benefits through promotional talks by Wyeth-retained doctors and misleading presentations of data as well as funding of studies at hospitals and transplant centers designed to encourage off-label use of Rapamune.
The settlement follows last year's $490.9 million agreement between Pfizer and the Department of Justice to resolve criminal and civil liability over Rapamune marketing. Of that sum, $257.4 million went to the federal government and states to resolve prosecutors' civil claims that Wyeth allegedly violated the False Claims Act by promoting the drug for unapproved uses, and that those uses were therefore not covered by Medicare, Medicaid or other federal programs.
In that same 2013 settlement, Pfizer also paid out $233.5 million for a criminal fine and forfeiture under a plea agreement with US District Court in Oklahoma City after Wyeth pled guilty to a FDCA (Federal Food, Drug and Cosmetic Act) misbranding violation. The deal came after information which alleged that Wyeth trained its national Rapamune sales force to promote the use of the drug in non-renal transplant patients and that the sales force was later encouraged to target all transplant populations to increase sales.
Stuart Delery—the acting assistant attorney general for the Justice Department's Civil Division at the time—stated: "Wyeth trained its sales force to promote Rapamune for off-label uses not approved by the FDA, including ex-renal uses, and even paid bonuses to incentivize those sales. This was a systemic, corporate effort to seek profit over safety."
Scroll down to see the next article