July 31, 2012
Pfizer's Q2 sales fall, tofacitinib review likely delayed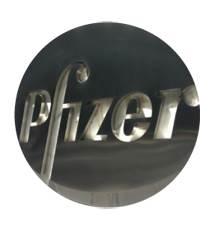 Pfizer beat analyst expectations for the second quarter ended July 1, but both company executives and the Street tempered their enthusiasm Tuesday, because the success was due to cost-cutting rather than sales, which fell to $15.1 billion, down 9% from the same period last year.
Among the sore points:
• US revenues fell 15%, to $5.7 billion, compared to the same period last year.
• US Lipitor sales fell to $296 million for the quarter, compared to $1.4 billion in sales for the same period last year, while global sales of the cholesterol-fighting drug sank 53%, to $1.2 billion for the quarter, compared to $2.6 billion during the same period last year.
• Sales of the patent-free Geodon fell 67% worldwide, to $84 million, compared to $258 million for the same period last year.
The company did see some sales growth during the quarter, including those of its antidepressant drug Lyrica which rose 14% worldwide, with $1 billion in sales, compared to $908 million for the same period last year, and the pneumococcal vaccine Prevnar13, which had $916 million in global sales, 12% more than for the same period last year, when sales stood at $821 million.
However, these sales gains do not mean the company is done slimming down. CFO Frank D'Amelio told investors the company will continue to push for efficiencies and expects to shut 10 plants over the long term. He also cautioned that Pfizer has yet to feel the full brunt of the patent cliff fallout, and to slog through a full year with generic Lipitor and Geodon in the marketplace. At the same time, additional ripples are expected, as more drugs, including Detrol, which is set to go generic in September, lose their exclusivity.
Pipeline news included the blood thinner Eliquis and RA drug
tofacitinib
, which are still awaiting FDA review. The regulatory agency had asked for additional information about the drugs, and executives said this was good news, in that the agency is not asking for new trials.
Pfizer and partner Bristol-Myers Squibb expect to submit the additional Eliquis information by September.
The company is also readying its additional info pack on the RA drug, which could push the review date beyond August, so the agency has more time to review the data. President and general manager of the Specialty Care and Oncology divisions Geno Germano said the data request was "basically a routine analysis," placed in context of the size of the 5,000-patient study.
Pfizer also boasted new tofacitinib clinical trial information that the company said shows significant patient benefits. The study currently with the FDA shows little difference between tofacitinib patients and those on placebo, but Germano said the new study is based on patients who have not been on methotrexate therapy and shows the drug's impact. This data will be submitted at a later date.
Scroll down to see the next article