July 17, 2013
Pharma digerati launch advisory firm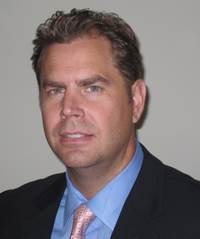 The duo that convened a nonprofit designed to get FDA and industry talking about digital-marketing guidance is starting a for-profit research and advisory firm.
Digital Insights Group (DIG) is being launched by Mark Bard and Joe Farris to help pharma develop marketing strategies for executing within digital channels. The goal of DIG, they said, is to produce indices, on a high-frequency basis, of key macro trends such as how physicians and consumers interact with online publishers and content, from branded to unbranded.
"Given the pace of change the past 10 years, we wanted to launch a new company based on the rapidly evolving needs of the market, including areas such as social media and mobile media," Bard noted.
"It's where the money is and where the insight gaps are now," he said in an exclusive interview with MM&M. The firm will initially have a US focus and will seek to work with pharma brands, taking a therapeutic category approach starting with oncology.
Bard and Farris met when they both worked for Internet-survey firm Cyber Dialogue during the dot-com boom. They left in 2002 to start Manhattan Research using survey products they bought from their former employer. Six years later, they sold Manhattan Research to Decision Resources.
In 2011 they started the Digital Health Coalition, a nonprofit think tank whose basic aim was to leverage its independent, third-party status to jump-start OPDP (still called DDMAC at the time) on guidance around digital marketing and social media. The DHC boasted some of the drug and digital health industries' biggest names on its advisory board.
It turned out to be tough sledding. "We were calling the FDA instead of having an exchange with them," said Farris.
One particular hurdle involved reporting requirements and questions of control over content, something DHC's constituency was pushing hard for federal guidance on. "We got into a reporting conversation with [FDA]," said Bard, "and they disagreed with the DHC on [defining] control."
That's still an open debate, even among members of the DHC. "We felt the best way to corral industry and move forward was go out and look at the landscape and see what brands do a good job," said Bard.
The think tank produced guidelines of its own, in partnership with agencies, including a review of the top social-media sites and strategies among pharma and device companies, as well as a survey of pharma, device, technology, agency and publisher executives on digital budgets.
Industry finds such deliverables helpful, although the surveys and guidances don't necessarily help brands market products better or gain market share. "The studies DHC does are those no one would do on their own because they have no economic value, but they are of tremendous value to industry," said Bard.
He said some members use them as stepping stones internally. "When you say, 'Here's what Novartis, Sanofi and Pfizer are doing,' it gets people talking and saying, 'Hey, why aren't we doing this? Is it because we've been hiding under a cloak of FDA not releasing guidance? But if they're doing it, why shouldn't we?'"
That work will continue. Bard said a new DHC executive director could be announced as early as next week and that he and Farris intend to stay on as board members and advisors. "We are very excited to launch the next phase of the DHC this month," he said. Studies in the works include an executive survey in the fourth quarter as well as a new patient advocate study.
In the meantime, he says, pharma needs to better understand social and mobile channels, not simply from a channel-relevance or budget-justification perspective. "We can talk channel relevance, but the conversation turns to, 'When you execute in a channel, you need to create a strategy.'"
To that end, DIG will seek to become a research and advisory firm grounded in data from several non-industry sources, such as consumer social-media intelligence like Radian6, Alterian and Sysomos. Biopharma companies, in some cases, are using these tools themselves, but "there's very little insight on the back end," said Bard. He and Farris intend to add the industry-specific context.
"Technology only takes you so far to analyze chatter," said Bard. "People are incredibly important to drawing insight from social data."
While the pair believe social is a consumer play, mobile is still a physician play. Roughly two-thirds of Big Pharma mobile sites are not mobile-capable, said Bard, citing a stat from a recent DHC survey.
Pharma consumer mobile simply has not caught up with the rest of the world. "We're so far behind when it comes to mobile that we've got years of work ahead of us," said Bard.
That time could come soon. "The reality now is, traffic to mobile content, as that percentage…reaches the 30%-50% threshold, we're closing in on the point where you'll start thinking about building mobile content first."
Scroll down to see the next article