August 12, 2014
Pharma vet Whitaker takes the helm at Synta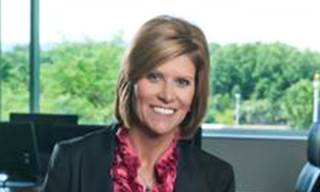 Known for her accomplishments "beyond the pill" while the top US exec at Sanofi, pharma-marketing vet Anne Whitaker has taken her talents to Synta Pharmaceuticals, where she will serve as president and CEO, the company announced recently.
One of her main goals will involve transforming Synta from a clinical- to a marketing-stage company. Synta currently has no products on the market, but has a late-stage candidate in ganetespib—an experimental cancer drug currently in trials for non-small-cell lung cancer and breast cancer. Ganetespib is a heat shock protein 90 (Hsp90) inhibitor—currently in Phase-III trials—which targets the chaperone protein Hsp90, known to play a role in helping cells grow and divide. Cancer cells rely on higher levels Hsp90 to multiply.
Whitaker said Synta's pre-clinical program, dubbed HDC, has "significant potential to generate new drug candidates."
Whitaker is no stranger to big transformations. Sanofi, the company she left earlier this summer, became known for more than just diabetes drugs under her three-year watch. These included a unique diabetes initiative involving the AgaMatrix iBGStar monitoring device, which syncs with an app allowing patients to track their blood sugar and then share data with doctors.
Prior to Sanofi, Whitaker worked at GSK as a sales rep and eventually attained the role of SVP and business unit head, cardiovascular, metabolic and urology.
Scroll down to see the next article