September 18, 2013
Pharmacists often give nod on meds: survey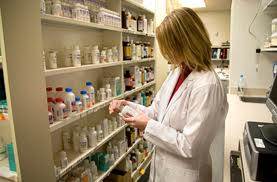 Pharmacists, recent data suggest, may be influencing patients' drug decisions to the tune of nearly seven over-the-counter products and five prescription drugs, on average, per day. Findings imply that these HCPs remain a crucial, and accessible, touchpoint for patients and marketers alike.
Kantar Media's 2013 Pharmacy Readership study surveyed more than 130,000 US pharmacists. Of those, 39% of full-time pharmacists were retail staff and 30% were retail managers; 9% of those polled overall were also members of formulary committees.
On average, they made 4.8 prescription recommendations and seven OTC recommendations per day. Those numbers were slightly elevated from last year's results, which found 4.5 recommendations for prescriptions and 6.7 for OTC.
However, for a group that is filling 265 prescriptions on average per day, the potential to influence up to five prescribing decisions is a drop in the bucket.
Kantar also found that the conversation starting, "Which do you recommend?" is a common one. Of the pharmacists polled, 52% of their customers requested a drug substitution and, somewhat unsurprisingly, pharmacists are recommending a generic drug 85% of the time over a branded drug (when they have the option to do so).
While pharmacists may be pushing generics over branded, they have signaled a willingness to listen to pharma. Fifty seven percent said their policy toward sales representatives is to see "all or most" of them.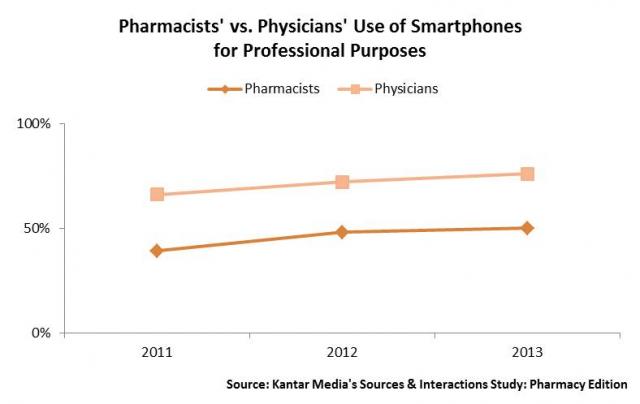 They're also engaging more on smartphones and tablets during the work day. The results showed a 2% jump in smartphone usage (pictured) from year-to-year while at work, and a 7% jump in tablet usage, as well.
Scroll down to see the next article