July 10, 2008
PhRMA Code cracks down on gifts to docs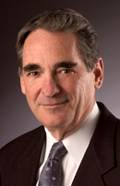 PhRMA revised its Code on Interactions with Healthcare Professionals to sharply limit gifts to physicians.

"What we tried to do is listen to the criticisms," said PhRMA president and CEO Billy Tauzin on a conference call. "These little gifts I don't think amount to much, but they do create a bad impression, and we're going to get rid of them."

The revised Code bars the distribution of branded tchotchkes like pens and mugs to docs and prohibits sales reps from taking healthcare professionals out to restaurants, though they are allowed to provide in-office meals "in conjunction with informational presentations." Those meals must be "modest as judged by local standards" and "not part of an entertainment or recreational event," previously prohibited by the Code. "Dine and dash" meals to be eaten without a sales rep present are a no-no, as is inclusion of docs' spouses or other guests at meals.

Direct support for meals at CME events is also prohibited under the Code, and financial support cannot be offered for the costs of travel, lodging or other personal expenses of non-faculty healthcare professionals attending company-supported CME events, whether directly to participants or indirectly through the event sponsor. Financial support or scholarships for CME events is allowed only if the academic or training institution selects the individuals who receive the funds.

The Code calls for caps on speaker fees paid to individual healthcare professionals, with the amount to be determined  by the company, and states that "modest meals" may be offered to attendees at speaker programs. With regards to prescriber data, PhRMA endorsed the AMA's Prescription Data Restriction Program and called on members to respect the wishes of healthcare professionals who ask that their prescriber not be made available to sales reps.

Tauzin also said that PhRMA is talking to its biotech counterpart, BIO, about adopting the Code, and that a revision of PhRMA's DTC guidelines is in the works. He said the revisions came, in part, out of consultation with members of Congress, and that he was hopeful it would forestall more new regulations aimed at curbing industry marketing practices. "I was in Congress 25 years," said Tauzin. "Members of Congress generally prefer that industries will take problems to heart and deal with them rather than them having to regulate them. They will obviously step in where industries don't do a good job of self-managing."

The updated Code takes effect in January. While members voted unanimously for the revisions, Tauzin said the group is encouraging them to become signatories. PhRMA will post the names of signatories who complete an annual certification, requiring the signatures of the company's CEO and chief compliance officer, publicly. The group also encourages signatories to seek external verification of compliance every three years.   
Scroll down to see the next article