August 26, 2014
PhRMA Urges Court to Reject Off-Label Promotion Case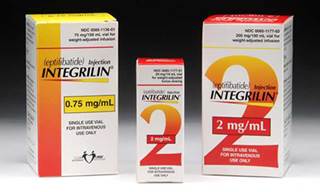 The Pharmaceutical Research and Manufacturers of America (PhRMA) says a California federal court should dismiss a whistleblower's False Claims Act suit against three drug companies on First Amendment grounds. The association filed a friend-of-the-court brief in a US Justice Department-backed case involving claims that Millennium, Schering-Plough and Merck illegally promoted Integrilin for off-label uses.
The brief asserts that the whistleblower says a drug manufacturer's truthful speech about an unapproved use of an FDA-approved drug violates the False Claims Act (FCA) solely because a different law, the Federal Food, Drug, and Cosmetic Act (FFDCA), makes it illegal for drug manufacturers to promote drugs for unapproved uses.
The trade group argues that this interpretation was invalidated in two appellate decisions last year—Sorrell v. IMS in which the Supreme Court struck down a Vermont state law restricting the marketing use of prescriber data by drug companies, but allowing the same data to be used for counter-detailing by insurers, managed care firms, and the state government, and the Caronia v. U.S. decision in the Second Circuit Court of Appeals that prohibiting manufacturer discussion of unapproved uses would unconstitutionally restrict free speech.
"The prevalence of unapproved but fully legal uses of many FDA-approved prescription medicines to treat patients makes it critical that healthcare professionals have access to accurate, comprehensive, and current information about such uses," PhRMA's brief contends.
Notably, it continues, neither the plaintiff whistleblower ("relator") nor the government alleges in this case that the speech "at issue here relaying reprinted articles about unapproved uses of the drug Integrilin from peer-reviewed journals, and summarizing the results of clinical trials was false or misleading."
PhRMA's brief also challenges the federal government's position that truthful speech to doctors about unapproved uses will often subject companies to False Claims Act liability because they are knowingly causing a false claim to be presented for reimbursement.
In this particular case, PhRMA says, the manufacturer circulated peer-reviewed journal articles and accurate summaries of clinical tests and never urged submission of claims or argued that the unapproved uses were reimbursable under any government healthcare program.
Scroll down to see the next article