March 13, 2014
Possible Zohydro competitor surfaces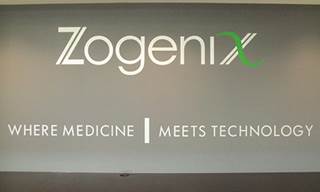 Wednesday's news from painkiller manufacturer Purdue Pharma may inadvertently increase the pressure on the FDA over its controversial approval of the easily manipulated hydrocodone medication Zohydro, made by Zogenix.
Purdue—whose name is synonymous with Oxycontin—announced yesterday that Phase-III tests of an extended release formula of hydrocodone bitartrate met its primary efficacy endpoint. Also of note is that the experimental medication comes in an abuse-deterrent formula that makes it hard to break down for snorting or injection.
These anti-abuse properties are ones Zohydro lacks, and they are the reason for its lengthy list of its critics, which includes eight Congressmen, 28 attorneys general, the FDA's own advisory board, and signees of a Change.org petition which included the John Hancocks of healthcare agencies as well as addiction treatment facilities and community-based drug and alcohol prevention programs.
Wednesday's news release was a well-timed one, popping up one day before FDA Commissioner Margaret Hamburg appeared before the Senate's Health Education, Labor and Pensions Committee.
Pre-published testimony shows the commissioner outlining her agency's 2013 achievements and future plans. News reports from Reuters and NBC show that senators put Hamburg on the defensive over the pain medication. "We recognize that it is a powerful drug, but we also believe that if effectively used, it serves an important and unique niche with respect to pain medication and it meets the standards for safety and efficacy," Reuters reports the commissioner as saying in response to Zohydro's approval.
Bloomberg notes that what makes Purdue's experimental treatment more than just another pain killer is that the FDA's Zohydro approval indicated a possible out, which is this quote from FDA's director of pain drugs Bob Rappaport, who heads up the FDA's division of anesthesia, analgesia and addiction products:
"If and when they, or another manufacturer, are able to create an abuse-deterrent formulation that remains safe and effective for patients, we would certainly give serious consideration to assuring that any non-abuse formulations are removed from the market."
Scroll down to see the next article