February 25, 2010
Prescriber data law in Maine headed for federal court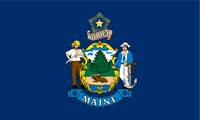 A federal appeals court will hear oral arguments regarding Maine's prescription data law, which allows physicians to "opt-out" of commercially traded data pertaining to their prescribing habits.
The Prescription Restraint Law in Maine was first passed in 2007 and scheduled to take effect in January 2008, but was halted by a preliminary injunction awarded by District Court Judge John Woodcock. Marketing research firms involved in the case – including IMS Health, SDI and Source Analytics – hope the federal appeals court will be sympathetic to a First Amendment argument against the law.
"As a general matter, the setting of a case for oral argument means that the appeals court has reviewed the briefs filed by all parties and has concluded that they raise significant issues that should be explored further," said Cathy Betz, VP government affairs at MR firm Wolters Kluwer Pharma Solutions.
Betz said that the preliminary injunction freezing the law was modified January 1, 2008, to allow doctors in Maine to sign up in advance for the law's opt-out provision in the event that the injunction is terminated. To finance this sign-up period, the state of Maine rolled out a $1,500 annual fee on all pharmaceutical manufacturers dispensing drugs in the state. "Many [pharmas] received invoices from [Maine] in October for $1,500 or more, and had no idea what it was for," said Betz. As of September 2009, 249 doctors had signed up to opt-out, she said.
The 1st Circuit Court of Appeals will hear oral arguments April 5, 2010. The same court reinstated a stricter prescription data ban in New Hampshire, after a district court overturned the original law. The Supreme Court refused last summer to weigh in on that decision, so market researchers in Maine will have their work cut out for them.
IMS Health posted a "Fact versus Fiction" checklist on its website, listing prominent arguments for state-level data bans, and the company's rejoinders. Free speech is impeded in Maine, despite the opt-out clause of the law, according to IMS Health's
checklist
.
Scroll down to see the next article