March 14, 2013
ProPublica's Charles Ornstein on life beyond Sunshine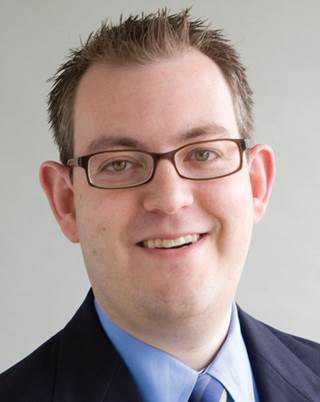 ProPublica's Dollars for Docs database shows many firms continue to utilize physician speakers for non-CME, product-related talks and consulting. What it doesn't provide is a complete look at spending by drug companies. That's not slated to become available until September 2014, when industry-wide disclosure begins as required by the Sunshine provisions of the Affordable Care Act.
According to the latest March update, in which the non-profit investigative journalism outfit expanded its data set to include payments from 15 drug makers (up from 12 in 2011), industry wrote more than $2 billion worth of checks to docs from 2009 through the first three quarters of 2012. The money covered paid talks and consulting as well as research, travel, meals and related expenses.
But what will become of Dollars for Docs after the Sunshine provisions go into effect? We asked ProPublica senior reporter Charles Ornstein, who told us what's next for the project, along with what the series reveals about company strategies around promotional speaking, big-spending pharmas and the physicians they're enriching.
Why do you think that companies, despite scrutiny, continue to use paid speaking for product-related talks?
CO: One thing we've noticed with our latest update of Dollars for Docs is that companies' strategies vary with respect to promotional speaking. Forest Labs, which is the 20th-largest pharmaceutical company based on 2011 US sales, spent more money on physician speakers in the first three quarters of 2012 than any of its peers (many of which are much larger). All of the companies we have spoken to see promotional speaking as a component of their marketing plans, but they place different values on it relative to other activities, including detailing and DTC advertising.
What do you think are the most striking findings of this latest update?
CO: For one, it's very hard to generalize about industry trends given that different companies are at different stages of their brand lifecycles. These cycles seem to play a large role in terms of spending on speakers, in particular. At the moment, companies are also defining their categories as they see fit and disclosing their figures in different formats (some, like Allergan, use ranges; most provide precise figures).
More than that, we've known for some time that physicians can receive large sums for speaking and consulting, but the latest data provide a more comprehensive picture of how much money is involved. Given that dozens of pharmaceutical companies have yet to disclose their payments—and won't until next year—we don't have a complete picture yet.
In 2011, coverage by local news outlets of ProPublica's "Piercing the Veil" series was characterized by some physicians' reticence to speak to journalists. In ProPublica's most recent story, Monday's "Dollars For Docs Mints a Millionaire," you quote several physicians. Has this situation changed in the last year-and-a-half? Are doctors more comfortable speaking with the media about this?
CO: We have always made every effort to reach doctors and companies for each of our stories. In each instance, some are more willing to talk than others. I think this is pretty typical, not only for ProPublica but for every news organization. Some doctors see the value in explaining why they have relationships with pharmaceutical companies and how they see those ties benefiting their patients. Others don't want to see their names in print. (Of course, even those who don't return calls see their names in print.) I don't see much change in terms of doctors' willingness to talk to us this year compared to years past.
Studies suggest awareness among MDs of transparency efforts is still low. But some say that the Sunshine law, combined with many hospitals' policies restricting faculty from paid talks, has reduced the ranks of qualified speakers. Have you noticed a change in the type of physicians populating the listings this time around (for example, more community based, rather than academic, doctors)?
CO: It's still too early to tell. We certainly observed that some of the highest-paid doctors from our 2010 release have seen their fees sharply drop in the years since. But that could be as much a function of the companies' brand strategies as changes in the doctors' willingness to deliver promotional talks. It is true that academic medical centers have considerably tightened their policies, and more do so every year. For physicians who work at those facilities, they face a choice: Adhere to the policies or leave the faculty of the universities. Time will tell which choice they pick.
How will Dollars For Docs shift come 2014 when companies will begin reporting en masse; will it still play a role?
CO: We see a continued role for Dollars for Docs for some time. While the Sunshine Act calls for the data to be made available, we believe our site provides valuable context to the information and a historical perspective. For instance, in our recent redesign, we explain the drugs that each company makes and provide links to information about each drug on NIH websites. Beyond that, on every payment page, we have created a checklist that patients can print out and bring with them to their physician visits if they would like to ask questions about the payments or the drugs they are being prescribed.
What's next for Dollars For Docs?
CO: We plan to continue updating our database from time to time. Three new companies are going to be reporting payments soon: Boehringer-Ingelheim, Sanofi-Aventis and Amgen. We'll add those at some point after they make their payments public. Plus, we see a value in having a historical archive of payments even after the federal government begins publishing its data next year.
Scroll down to see the next article