July 08, 2014
Purdue pain drug gets priority status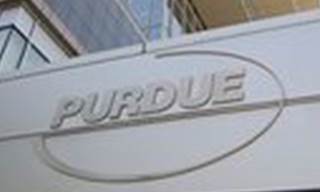 Purdue Pharma announced Tuesday that the Food and Drug Administration has granted Priority Review to its experimental hydrocodone bitartrate tablet. The Connecticut drugmaker expects the FDA will review the daily, extended release pain medication by October.
The news comes a little less than one week after Zogenix announced that it expects to file an abuse-deterrent formulation of its controversial painkiller Zohydro with the FDA... by October.
Lawmakers and addiction advocates have been among the long list of critics of both Zogenix, whose initial iteration of the painkiller Zohydro lacks abuse-discouraging properties, and of the FDA for approving a drug critics say should never have been greenlighted.
Like Purdue's experimental candidate, Zohydro contains only the pain medication hydrocodone, as opposed to being combined with another analgesic, such as acetaminophen.
Prescription painkillers have come under state and national scrutiny because of rising rates of abuse. The Centers for Disease Control and Prevention's latest analysis indicates that prescription painkillers are associated with 46 deaths every day, and that the sheer number of prescriptions written was high enough in 2012 to give every American adult a full bottle.
Efforts to contain prescription painkiller abuse have included state prescription databases, like those in New York and Tennessee, which doctors check before writing a prescription as a way to limit a patient's ability to doctor-shop for medications. Florida's interventions have included pain clinic registrations, an effort which has contributed to a decline in painkiller prescriptions, but the impact is not absolute: the CDC notes that the deaths linked to narcotics including hydromorphone and heroin increased in Florida while the number of painkiller prescriptions fell, indicating that users may have just found substitutes for prescription medications, as opposed to leaving opioids behind altogether.
Scroll down to see the next article