April 22, 2013
Q&A: BIO's Jim Greenwood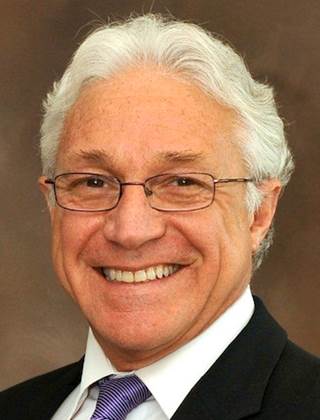 The Biotech Industry Organization's annual International Convention, a sprawling affair that calls to mind a kind of Columbian Exposition for biotechs, takes place this week in Chicago. We asked BIO president and CEO Jim Greenwood what to expect from the convention and what tops the trade group's policy agenda in Washington and beyond.
Q: What are some of the broad themes we can expect to hear at the International Convention?
A: We're celebrating our 20th Anniversary and we're particularly excited this year. We will host 3,000 companies, over 25,000 partnering meetings and 4 football fields'-worth of exhibits. The state of biotechnology in 2013 is very similar to where we were in 2012 – with some great success yet still facing several challenges. Industry has had 38 approvals since last June. Record high for NASDAQ Biotech Index, up 36%. Big Pharma stocks are also hitting new highs (up 24% last 12 mo). But early stage companies still struggle to find capital. Venture capital overall is down in 2012 and still off peaks.
Q: What's your number one policy concern here in the US?
A: Any cuts to Medicare Parts B or D/Potential Budget Deal. If there is going to be entitlement reform, BIO will work to ensure that incentives for innovation are not undercut. Two such ideas that have been proposed include changes to Medicare Parts B and D. Additional cuts to Medicare Part B drugs should be resisted. ASP is a market driven system that works well. There is no reason to jeopardize access for patients facing grievous illnesses, especially since MedPAC and others have found that physicians already have problems obtaining some products at or below the current ASP rate. The President is now proposing to cut even further, lowering the reimbursement from ASP+6% to ASP+3%. This must be stopped. Medicare Part B coverage of drugs provides an invaluable route of access for patients facing grievous illnesses such as multiple sclerosis, cancer, and rheumatoid arthritis. In his budget, the President has proposed instituting a rebate for dual eligibles with drug coverage under Medicare Part D. BIO strongly opposes this, as it will likely lead to increases in expenses for Medicare Part D beneficiaries, and it will harm continued innovation, and lead to increased prices for beneficiaries and increased prices for non-beneficiaries alike. This proposal must be rejected.
Q: Do you think the White House has a shot at shortening patents for biologics?
A: Biotechnology companies must have some certainty that they can protect their investment in the development of new breakthrough therapies for a substantial period of time. This protection helps companies secure much-needed venture capital funding, which is the lifeblood of the industry. Without a period of protection which allows innovators to recoup their investment, companies will no longer invest in such treatments, and innovation will be decreased. The 12-year period of data exclusivity authorized through the Affordable Care Act with overwhelming bipartisan/bicameral support provides innovators with some certainty of protection. Data exclusivity would run concurrently with the patent term for the product. It therefore would create actual protection only in those instances where the biosimilar manufacturer would be able to work around the patents held by the innovator but still gain abbreviated approval of its biosimilar.
Q: Are your members generally content with where things stand on biosimilars?
A: BIO and our affiliates are engaged in educational activities in several states across the country while also engaging in state legislative initiatives meant to apply BIO's Principles to state pharmacy practice authority. While the FDA is tasked with determining both "biosimilarity" and "interchangeability" of biologic therapies, states actually control drug substitution authority. Consequently, the pending commercialization of biosimilar products will in many cases require state clarification as to who has the authority to decide what biologic product a patient receives.
Q: Internationally, the IP situation, as we saw last week with Enbrel in India, seems to be heating up. Where do you see that going? Are emerging markets as key to the commercial strategies of your members as they are for companies with small molecule legacies?
BIO has been working with the Indian government to create a pro-innovation, collaborative atmosphere for the research and development of life-saving products and technologies, but recent actions by the Indian government and courts make it more difficult to convince our members that India is a good place in which to seek partnerships and do business. The ability to patent basic biotech innovations is fundamental to the discovery, research and development and commercialization of new medicines. Without such protections, it will be difficult to spur investment and collaboration in the innovative biopharmaceutical sector in India.
Q: What therapeutic areas or pathways are you looking forward to hearing about this week?
A: Drugs approved with companion diagnostic tests are the next wave of medicine and will significantly improve patient outcomes. There will be sessions on business development, regulatory and scientific progress of companion diagnostics.
Q: The biotech industry has merged with pharma in a lot of ways over the past decade. Do you still see a distinction between small and large molecule worlds?
We continue to see diversification among the larger biotech companies and pharmaceutical companies are encouraging an entrepreneurial spirit. The biotech story for the future remains focused on early stage, pre-revenue emerging companies.
Scroll down to see the next article