December 05, 2013
Researchers find reps increasingly losing out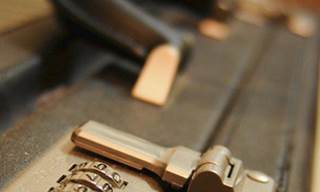 New data from Capgemini Consulting and QuantiaMD adds a new twist to the reduced-rep-access storyline: the rep's role is being increasingly edged out as newer, younger doctors comprise a greater proportion of practicing physicians.
The poll included responses from almost 3,000 physicians, which included private practice, specialty-group and hospital-based practitioners and organizational groups like accountable care organizations, independent practice associations, and physician hospital organizations. Specialists accounted for 42% of the answers, and primary care physicians 58%.
This is not strictly an age issue, but rather an organizational one. Capgemini found that 90% of new doctors join health systems right out of school, compared to 50% of established physicians who work independently. This set-up is significant for two reasons: Capgemini and Quantia's researchers found that group-practice rules bar around 40% of new doctors from seeing reps at all and around 70% to 80% of new doctors can see reps, but within limits, such as no more than three visits from a rep from any company in a given month.
Meanwhile, Capgemini says 47% of all physicians are over the age of 50. This means the legacy doctors, who have a history of sales-rep contact, are being displaced by doctors whose experience template is one that increasingly excludes the in-person visit.
Both established and new doctors largely favor digital contact, with 67% of all physicians saying they preferred digital pharmaceutical information over resources like reps and printed matter. Broken out by age group, this preference hit 80% among newer physicians, and includes contact such as e-mails, websites, e-details and social media.
An easy explanation for a digital preference is flexibility, since doctors can look at information when they want. However, researchers found that docs liked digital because the offerings feel personalized since they are given what they consider relevant content.
In terms of media touchpoints, 40% of surveyed doctors told researchers that digital was their top choice for relevant content, with 33% saying sales reps provided a similar experience. While second place is not losing, Capgemini's follow-on information should make sales teams restless: in the overall scope of information sources, 20% of doctors said they preferred reps. This is down from 27% in 2012.
Capgemini's researchers found that when doctors do meet with reps, product information is the key reason for a live chat. Reps lead this category with a 28% preference, compared to 27% for digital, 25% for print and 25% for phone. In the ranking for valued clinical/medical information resources, reps ranked third at 26%, compared to digital's 31% and print media's 35%.
Scroll down to see the next article