July 24, 2014
Researchers hit links for charity
The PMR Charities Golf Classic teed up more than $20,000 for St. Jude Children's Research Hospital.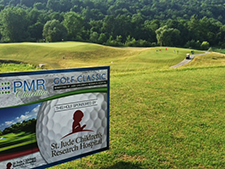 Around 50 people attended yesterday's event, which was sponsored by marketing research firms M3, Olson, Schlesinger Associates and LCN Associates.
The golf outing was one of four events planned this year to benefit Memphis, TN-based St. Jude Children's Research Hospital, known for its work in finding cures and saving children with pediatric cancer, among other diseases.
PMR Charities is open to all in the healthcare marketing-research industry. Its next event is an end-of-year, black-tie gala. Over 200 people are expected, and organizers said they hope to raise $60,000.
Scroll down to see the next article