November 13, 2013
Researchers say follow money, not FDA approvals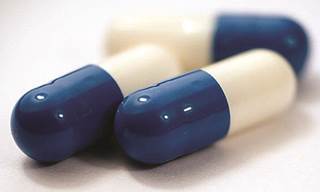 Patent losses and a government shutdown have been among the forces battering healthcare over the last 11 months, but a snapshot by research firm Evaluate Pharma—enhanced with a dash of hope—indicates that a relatively small number of drugs could lead the pharmaceutical industry into a profitable near future.
Among its findings: that although the FDA is on track to approve fewer drugs than it did last year, Evaluate Pharma says the drugs that could cross into marketable territory this year are poised to be more valuable. By its count, Evaluate Pharma said last year's drugs are expected to reach $13.9 billion in US sales within five years of approval, while this year's projected crop could have $18.7 billion in US sales within five years.
Further, the researchers wrote that if and when companies need to find new places to store cash, recent corporate initiatives to implement a narrower R&D focus (see Merck, BMS) will have nothing to do with the potential influx. Sales materializing by the 2018 mark would be due to investments made before the cutbacks. This is not to say tighter R&D portfolios won't pay off, but rather, the pipeline and financial payoff of these efforts could surface later.
At the same time, Evaluate Pharma's math is subject to change. For example, Swedish Orphan Biovitrum AB announced at the Credit Suisse Global Healthcare Conference Tuesday that the FDA wants more data from SOBi and Biogen about the hemophilia A drug Eloctate, and the companies now expect the drug will not be reviewed until 2014.
Sarepta also suffered a similar fate: the FDA asked that the company look at new endpoints for its experimental MD drug.
Evaluate Pharma is betting that Biogen Idec's hemophilia B drug Alprolix could clear regulatory review by the end of 2014. The Janssen/Pharmacyclics cancer drug ibrutinib was also in this hoped-for count. The drug, known as Imbruvika, was approved as this was being written.
Ibrutinib's approval underscores what Evaluate Pharma says is different about the 2012 and 2013 approval trends—researchers said 2013 has shown the impact of the FDA's expedited review tracks and industry focus on rare diseases. They considered the recent approval of Roche's Gazyva a key example of this trend. The leukemia drug was the first-ever greenlighted breakthrough designation drug, and it was approved before its PDUFA deadline.
The OK was also notable in that it gave Roche time to catch its breath and look forward to scoping out a Rituxan transition strategy as opposed to gaming a post-patent loss Rituxan landscape. Evaluate Pharma projected Roche's Gazyva sales will hit $809 million in five years.
Bolstering Evaluate Pharma's positive outlook are the approvals that have come and gone: Biogen Idec's MS drug Tecfidera, Viiv's HIV treatment Tivicay, GlaxoSmithKline's COPD drug Breo Ellipta, and Roche's cancer drug Kadcyla. Evaluate Pharma said these drugs have the potential to hit around $7 billion in sales by the five-year mark.
Scroll down to see the next article