October 02, 2013
Retail pharmacies up consumer satisfaction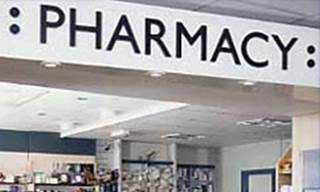 Pharmacy benefits managers like CVS Caremark and Express Scripts compile reams of data about patients' medication adherence habits and refill trends. This data is particularly helpful for employers and payers seeking to lower healthcare costs, with one idea being, more medications on hand results in stronger regimens. The carrot in this scenario is often mail-order pharmacy fills, offering patients a lower overall cost for a prescription fill that lasts a longer amount of time than one that can be typically be picked up at a retail counter.
Yet a study by JD Power indicates that mail order's edge appears to have plateaued and the shift can be seen in refills: 74% of polled consumers used mail-order for refills in 2012 and 2013 -- what JD Power's director of healthcare Scott Hawkins calls mail-order's bread and butter -- while 61% of polled consumers said they used retail pharmacies for refills compared with 58% three years ago.
Retail pharmacies have been on a tear of late, increasing patient services to offer an increasing array of vaccinations, physical exams, as well as offering diagnoses of conditions like diabetes and high cholesterol.
Hawkins said retail has some up-front options for improving the consumer experience and has been adept at meeting the customer. "They can make the counter location more convenient. They can add drive-up windows," he said.
Hawkins did not have any retail-adherence data to share, but said that the inversion of satisfaction ratings is significant for the mail-order channel, which has to provide high-touch and consumer convenience.
But notes that this does not mean mail order does not have the same opportunity to better connect with consumers, despite fewer touchpoints. Instead, he says mail order needs to get more creative about using channels like phone, internet and other forms of outreach to create a better service profile. This is not just about pretty sites or well-written texts, however. Hawkins notes that mail order has to contend with a mindset that can accompany what payers consider a mail-order incentive. "If somebody is compelled to use mail order, their satisfaction is much lower," he says.
Scroll down to see the next article