July 15, 2014
Roche seeks Avastin cervical-cancer indication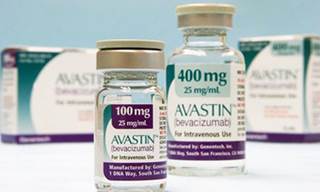 Roche scored the FDA's Priority Review label for its billion-dollar drug Avastin for use among patients with persistent, recurrent or metastatic cervical cancer, when paired with chemotherapy.
The Priority Review means the supplemental Biologics License Application request will get a speedier ride through the Food and Drug Administration's review process, based on the regulator's assessment that the drug treatment can provide a significant improvement in safety and effectiveness over what's already on the market.
Roche's subsidiary Genentech noted in its Monday announcement that the trials supporting the Priority label showed an improvement in overall survival rates, with Avastin/chemotherapy patients cutting their risk of death by 29% compared to chemotherapy-only patients. Avastin patients also lived longer without disease progression, at a median of 8.2 months, compared to 5.9 months among patients receiving only chemotherapy.
The Centers for Disease Control and Prevention notes that all women are at risk for cervical cancer, and it typically affects women who are at least 30 years old. The CDC notes that screening and treatment have helped chip away at the mortality rates, but it still killed close to 4,000 women in 2010, which is the CDC's latest count.
An expanded indication could further Avastin's financial appeal—the drug brought in close to $7 billion in sales for Roche last year. An approval would also continue the company's push to keep Avastin cancer-centric, since recent chatter about the drug and its manufacturer have been about the company's resistance to seeking out ophthalmologic indications so it could officially compete against the higher-priced Lucentis, which is also made by Roche.
Lucentis, which is indicated for wet age-related macular degeneration, macular edema following retinal vein occlusion and diabetic macular edema added close to $1.9 billion to Roche's 2013 sales totals, a 15% increase over 2012.
Scroll down to see the next article