August 11, 2014
Roche seeks new Lucentis indication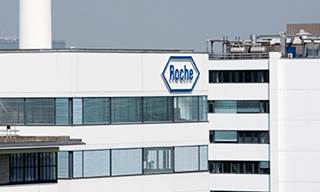 Genentech is seeking out a bigger patient pool for its pricey eye medication Lucentis (ranibizumab). The Roche subsidiary announced Friday that it filed a request with the FDA to expand the drug's indication to include diabetic retinopathy, which is the leading cause of blindness in the US.
Phase-III RISE and RIDE clinical trials support Genentech's request, and an approval would make Lucentis the first approved eye medication for the condition. Lucentis is already approved for wet age-related macular degeneration, diabetic macular edema and renal vein occlusion. DME has been a strong indication for Roche—the company noted in its half-year report that DME prescriptions were the major driver of the 6% uptick in sales compared to the same period last year.
A diabetic retinopathy indication would put a little distance between Lucentis and Regeneron's Eylea (aflibercept) which has been chomping away at the Lucentis market. The FDA has approved Eylea for overlapping indications including Wet AMD and DME, as well as central retinal vein occlusion. Regeneron's ex-US marketing partner Bayer also announced today that the European Union added DME to its list of approved Eylea indications.
A diabetic retinopathy indication may also provide some insulation from Roche's own Avastin, which governments, including those of Italy and France, have supported using instead of Lucentis for eye conditions, even though Avastin is not indicated for these uses. The reason: price. US researchers have made a pitch for using Avastin-off label, saying swapping Avastin for Lucentis for age-related macular degeneration patients could save the Centers for Medicare and Medicaid $18 billion in 10 years and patients around $5 billion.
Roche and its international partner Novartis have warned that an off-label switch is risky, but approved indications are only part of the uproar linked to the eye drug. Roche and Novartis have been criticized here and abroad over efforts to discourage Avastin swaps, through efforts such as packaging that makes it difficult to fashion an eye-appropriate dose of Avastin. Italy's lawmakers have also accused and fined the companies over assertions that professional marketing made Avastin appear to be a riskier eye proposition than Lucentis. The Wall Street Journal described this marketing as an effort which "created an artificial distinction between the two products."
Scroll down to see the next article