April 15, 2014
Roche wraps quarter with two fewer pipeline medications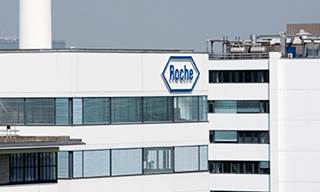 Roche closed the quarter with two ups, and two downs. The ups: acquiring IQuum and buying up rights to Oryzon Genomics's experimental anti-cancer medication last week.
The down: halting testing of its Phase-III schizophrenia medication bitopertin in all but one scenario and ending Phase III studies of onartuzumab among lung cancer patients because results failed to show meaningful efficacy.
Roche's pharmaceuticals division continued to make up 79% of Q1 sales as it did in 2012, bringing in $10.3 billion—down 1% from the first quarter last year. US pharmaceutical sales dipped 1%, to $4.4 billion, while sales in Europe and Japan rose 5% and 2% respectively.
Strong earners included Avastin, Herceptin and Lucentis. Relative newcomers, including Perjeta, rang in $202 million in sales ($125 million of which was in the US) and Kadcyla, the "super Herceptin," brought in $116 million during the quarter ($83 million in the US).
The FDA approved Perjeta as a first-line breast cancer treatment in September, and Roche noted US use of this medication rose during the quarter in both metastatic and pre-surgical settings.
Scroll down to see the next article