May 01, 2014
Roska rebrands to PulseCX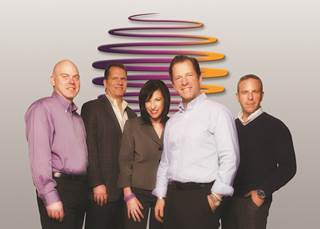 After a 32-year run as Roska Healthcare Advertising, the agency will now be known as PulseCX, the firm is expected to announce today.
David Zaritsky, president of the mid-size independent communications firm, told MM&M the change is meant to reflect its renewed focus on the customer experience, or "CX."
"What we're doing in the pharma industry now is very different than what we were doing two, three years ago," he said. "More and more, we're playing a strategic role for these brands. So, we built out an entire core strategy team. We're almost becoming, as clients have described us, an extension of their marketing team."
Roska was founded in 1981 as a direct marketing agency by Jon Roska, who's no longer with the firm. The decision to shed the name is one which Zaritsky and CEO Jay Bolling quietly announced last year as the agency evolved what it considers its "traditional" work.
While Bolling said it had great equity, the name, he admitted a year ago, "does represent a different era." That is, a time when big pharma was often served by big agencies. Since newer clients were structured to be flatter, not siloed, these clients were increasingly looking to drive both professional and consumer audiences via the same agency.
"Most of the work we're doing today is to create this connected experience for both patients and the physician," Zaritsky continued. "We're trying to create this connective tissue between the dialogue of the brand, the physician and the patient."
That shift led them to PulseCX, an in-house creation and a name which, Zaritsky conceded, "has a medical connotation," but is not so obvious that it "needs to be called healthcare or med-something. 'Pulse' is also about keeping our fingers on the pulse of a person's experience or the client's experience—it has a certain energy to it."
That energy has been extended to the agency's main office in Montgomeryville, PA, which received upgrades to usher in the new name.

"We have an entirely new living room and common area [pictured]. We wanted to create an experience for the employees to congregate and discuss, but what we've done is open up the agency to our clients and prospects, too, so they can come here and have their own meetings. There's such a good energy here," Zaritsky noted. A newly-installed bar shouldn't detract from those good vibes, either.
To coincide with the rebrand, the agency has also developed a new set of client offerings called "PulsePoints360," which Zaritsky said is an "approach to delivering the customer experience" from the standpoint of strategy, brand and experience. Strategy 360, for example, aims to answer the question "how do you build a roadmap around your marketing campaign?"
To celebrate the firm's changes, Zaritsky says the newly named agency will be hosting a "coming out party" for media and clients at the end of May.
Scroll down to see the next article