May 28, 2014
Sanofi and Lilly to pursue non-Rx Cialis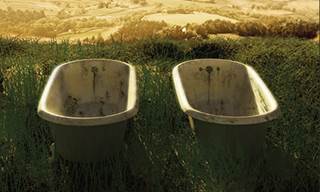 Patients' awkward conversations with doctors around impotence may be coming to an end. Sanofi and Eli Lilly said today they agreed to pursue approval of over-the-counter Cialis—the erectile dysfunction treatment available only by prescription.
Financial terms of the deal were not disclosed. Cialis generated sales of $1.1 billion in the US last year, according to IMS Health, making it Lilly's fourth-best selling drug domestically, trailing slightly behind Pfizer impotence drug Viagra's $1.2 billion in US revenue.
Were the drug's Rx-to-OTC bid to gain approval in a few years, the move could help cut down on illicit online sales, as well as provide easier access for men, two points which Lilly SVP David Ricks alluded to in the company's announcement today.
"We are pleased to work with Sanofi to pursue a path that could allow more men who suffer from ED to obtain convenient access to a safe and reliable product without a prescription," Ricks said.
This isn't the first time a major drugmaker has proposed taking an ED drug out from behind the pharmacy counter. Pfizer attempted a similar route with Viagra in 2007. Jason Napodano, an analyst at Zacks Independent Research, stated at the time that the drug would face an uphill battle from regulators due to potential safety complications, particularly that Viagra cannot be taken by men who take nitroglycerin for chest pain. Pfizer later withdrew the application.
If Sanofi can jump through the necessary regulatory hurdles, the Paris-based drugmaker will hold OTC rights for the ED drug in the US, Europe, Canada and Australia, per its agreement with Lilly.
Vincent Warnery, SVP of Sanofi's consumer healthcare, wrote of the deal: "The opportunity to forge an industry leading partnership that adds to Sanofi Consumer Healthcare's leading portfolio and successful track record of over-the-counter switches reinforces consumer healthcare as a major growth platform for Sanofi."
According to Sanofi, it has the third-largest consumer healthcare business in the world with more than $5 billion in global sales in 2013. Its current portfolio includes heartburn drug Maalox, allergy pill Allegra and muscle relaxant No Spa, among others.
The firm's US consumer healthcare unit, Chattem, introduced the OTC version of Allegra in 2011. Sanofi bought Chattem in 2009 for $1.9-billion.
Scroll down to see the next article