August 20, 2014
Sanofi expands Gaucher disease portfolio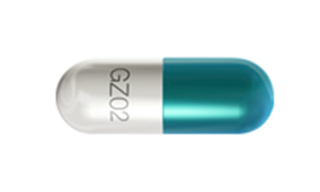 The FDA broadened Sanofi's Gaucher disease treatment portfolio Tuesday with the approval of the oral medication Cerdelga (eliglustat), which was developed by subsidiary Genzyme. The FDA approved the drug for a subset of Type 1 Gaucher's Disease patients, and the company said it expects to have the drug on the market within a month. A test will rule out patients who metabolize the drug too quickly.
Sanofi's imiglucerase injection Cerezyme ($914 million in 2013 sales) has been on the market for more than two decades, but the new drug is unlikely to push the old one to the side, because of its narrower patient base. Cerdelga brings two new features into the therapy mix: it's an oral, and it works on reducing the cellular waste that accumulates as a result of the disease, as opposed to enzyme-replacement therapy Cerezyme, which tries to break the waste down.
Gaucher disease is a rare genetic disorder in which cellular wastes accumulate in the bone marrow, lungs, spleen and liver, and is caused by the body's inability to produce enough of the enzyme glucoerebrosidase, which breaks down a specific type of fat.
The condition qualifies for orphan status because there are so few patients—around 10,000 worldwide—but a small population does not mean drugs cannot have a considerable financial impact. Sanofi's 2013 rare-disease portfolio, which includes Cerezyme, Fabry's disease treatment Fabrazyme (agalsidase beta) and Pompe disease therapy Myozyme (alglucosidase alfa) contributed almost $2.4 billion to last year's overall sales.
Sanofi has yet to settle on a price, but spokesperson Lori Gorski told MM&M in an email that the company expects to price the drug "on par with Cerezyme," which costs around $300,000 a year in the US.
Sales of Cerezyme peaked in 2008 before a viral contamination at a manufacturing site led to lower sales the following year, and offered an opening for Shire's rival product Vpriv, approved in 2010, to gain market share.
Sanofi is the seventh biggest company by worldwide orphan drug sales, according to 2013 data from EvaluatePharma.
Scroll down to see the next article