November 07, 2011
Sanofi plans new layoffs, buyouts for reps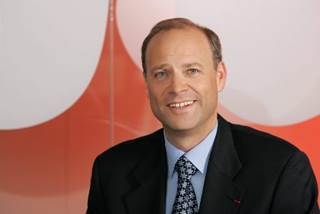 Sanofi will winnow its field force down through a "voluntary separation program" and relocation of some reps, said a spokesperson following news of another round of layoffs at the company.
The company last week announced further reductions to its US sales force and consolidation of several functions following its $20.1 billion acquisition of Genzyme, announced in February. The cuts will fall particularly heavily on the company's cardiovascular and oncology sales forces due to the genericization of Avapro, Lovenox and Taxotere and the impending loss of patent protection for Plavix, which goes off-patent beginning this month. Sanofi declined to put a number on the sales force cuts, pending implementation of the buyout program and relocation of some reps. The company has been shedding sales positions for several years as part of a €2 billion cost-cutting exercise, and Sanofi recently said it would slash another €2 billion by the end of 2015. By the end of the year, according to previous company
projections
, Sanofi's US sales force will be around 4,500 – less than half of what it was in 2008.
Sales isn't the only area getting a haircut at the firm. Cambridge-based Genzyme will absorb most of Sanofi's US R&D operations as part of the reorg, and R&D headcount has declined by around 3,000 since 2008 as Sanofi has sought growth in external opportunities, buying 23 companies, including Genzyme, entering two joint ventures and 61 in-licensing agreements since January 2009. It's all in service of CEO Chris Viehbacher's plan to steer the firm away from chemical therapies and towards biologics, which are less exposed to patent perils.
"Our objective," Viehbacher
told
investors in September, "wasn't just to replace what we were going to lose from generic competition to big blockbusters like Plavix, etc. But it was really to put our company on a path to growth that didn't completely depend on R&D, that didn't completely depend on patents."
Scroll down to see the next article